Delaware may be one of the smallest states in the United States, but they boast a pretty great namesake university. For this, the state and the school, University of Delaware have the professors to thank. Here are the ten who best give the school its good name:
1. Roger Coffin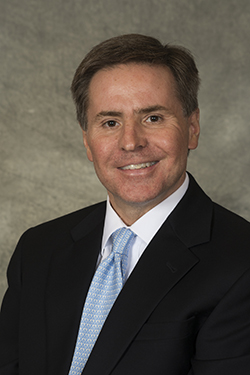 Rating: 5.0Department: BusinessCourses Taught by Professor Coffin:ACCT351 – Learn MoreStudent Reviews of Professor Coffin:"Best professor I've ever had at UD. Truly cares about what he's teaching and it shows in his lectures. Tests are easy if you show up to class and review his study guide slides. Without a doubt would take the class again just for Coffin.""I have never written a review on here before but this guy is the absolute man. Wants his students to learn and accomplishes that. I can not see anyone getting lower than a B if you attend and an A is definitely not hard to come by. All around brilliant guy and really cool.""Professor Coffin is possibly the best professor you could ever take at UD. Never have I had a professor that is so excited to teach his students every class and genuinely wants them to do well. Attendance and participation do matter but exams and assignments are very easy."
2. Jack Puleo
Rating: 5.0Department: EngineeringCourses Taught by Professor PuleoCIEG305 – Learn MoreStudent Reviews of Professor Puleo"Best teacher I have had, ever! Made the hardest class my favorite class. Hilarious and always has us participating.""Amazing guy. Best Professor I've ever had. Clearly outlines what is needed for an A. Respected by all the students because he has the best teaching strategy and always cracks jokes and keeps the atmosphere light. Weekly Homework takes awhile and exams are tough, but the way he teaches makes you want to try hard and do the best you can.""Dr. Puleo is awesome. Lectures are interesting and fun, therefore easy to follow. I looked forward to attending his classes. He calls on unsuspecting students a lot. Also he calls out – by name – the people doing disrespectful things like sleeping or texting. Tough material, but it is definitely manageable. Dr. Puleo is more than willing to help."
3. Anthony Ciuffetelli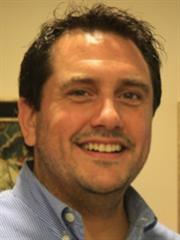 Rating: 5.0Department: Foreign Languages & LiteratureCourses Taught by Professor CiuffetelliSPAN105 – Learn MoreStudent Reviews of Professor Ciuffetelli"Easily one of the best professors I've had. He shows that he truly cares about his students and its clear that he wants us all to do well!! Even though having an 8 AM sucks, he makes it 110% better!""Tony is the best Spanish teacher I have ever had. He is hilarious and makes it so easy to get up at 8 am and go to class. He genuinely cares about every student and takes the time to get to know everyone. If you pay attention and do your work there is no way that with Tony as your teacher you won't get an A in this class.""He was a great teacher, it made having an 8 am class more interesting."
4) Nora Fulmer
Rating: 5.0Department: EnglishCourses Taught by Professor FulmerENGL110 – Learn MoreStudent Reviews of Professor Fulmer"By far one of the nicest, easiest teachers I have taken. Try to get her.""Best professor I've had at UD so far. She knows her topic very well and gives great constructive criticism in her feedback on papers. Not a tough grader and there's only 3 papers to write along with in-class material for grading; not difficult at all, but I also loved writing and have a lot of prior experience. Take her if you can.""Nora was absolutely amazing. She was the best teacher for an English class. She assigns 3 papers throughout the semester along with participation. She really cares for her students and is really laid-back, but wants her students to succeed and show effort."
5) Lee Raymond
Rating: 5.0Department: Physical EducationCourses Taught by Professor RaymondHESC276 – Learn MoreStudent Reviews of Professor Raymond"She makes class fun and interesting.""Great class, loved going to class even though it was at 8am.""Fun teacher! Gets along well with everyone."
6) Stephanie Drye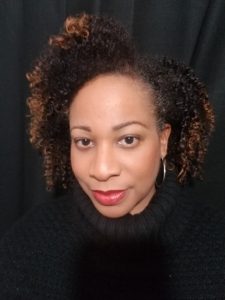 Rating: 5.0Department: EducationCourses Taught by Professor DryeEDUC258 – Learn MoreStudent Reviews of Professor Drye"By far the best professor I have had here at UD. She really relates to the students and actually cares what everyone has to say. Very understanding and makes class fun. Definitely take this class!""Miss Drye was an excellent teacher. I don't like to classify classes as easy but it was interesting and you will not be disappointed. The classroom discussions, movies, etc. are great and enjoyable. I loved her class SO MUCH!!""Great teacher and really cares about students."
7) Michelle Filling
Rating: 5.0Department: EnglishCourses Taught by Professor FillingENGL341 – Learn MoreStudent Reviews of Professor Filling"Wonderful teacher. Seriously one of my favorites so far. Although attendance wasn't mandatory, I actually wanted to go to class everyday. There is a decent amount of reading and short paper writing, but nothing too overwhelming. If you have the opportunity to take a class with Michelle, do it. Seriously. You'll thank me.""She's great!! Classes are really interesting and fun and she's really easy to work with, just ask for help! this is a class that everyone will love!""Really nice person and is easy to get along with. Definitely take her class, it was the best class I took the whole year and it was at 8:00 in the morning. Michelle is awesome!"
8) James Alexander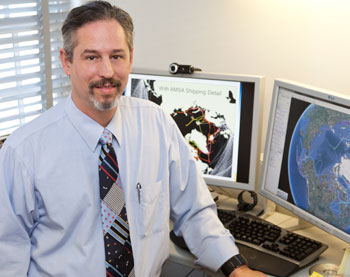 Rating: 5.0Department: MathematicsCourses Taught by Professor AlexanderMATH242 – Learn MoreStudent Reviews of Professor Alexander"He is the coolest professor I have ever had. He has the ability to make the concepts very clear and easy to understand. He never get bored or impatient even some students ask easy questions. He is always there to help you out. In lectures, he always encourages you to ask questions, and never make you feel shy or embarrassed if you ask questions.""Greatest professor I have ever had. Takes the time to really explain everything instead of just making you memorize a bunch of formulas. Hes also really nice and really cares about his students. He made up homework for us every few days himself so that we didn't have to buy the textbook if we didn't want to.""He is really the best math teacher you will ever have. His test are very hard, but if you come every day and pay attention you will definitely pass because he explains things so well. He is also really good about scheduling extra office hours and answering emails."
9) Maria Bellumori
Rating: 5.0Department: Physical EducationCourses Taught by Professor BellumoriPHYS110 – Learn MoreStudent Reviews of Professor Bellumori"She is so nice and fun!""Take her class. It is spectacular and fantastic.""This professor was awesome, easy, super nice and taught me a lot."
10) Mauro Panzera
Rating: 5.0Department: MarketingCourses Taught by Professor PanzeraBUAD475 – Learn MoreStudent Reviews of Professor Panzera"He is such a sweet guy and a great professor. Always there to help and share his experience. Take this class. Two easy papers.""Took him for 2 classes in one semester(386 and 475); great choice. He really applies his own professional experience and is an excellent global educator.""Great professor! Take him if you can. Teaches his class more like a real world business setting, i.e no tests but participation is important, and you have a couple business related assignments that make up most of your grade. On top of his great teaching style, Mauro gives excellent real world advice and cares about his students!"
Notable Research Projects per Faculty at Delaware
1) A Healthy Cupboard by Ivy Kahete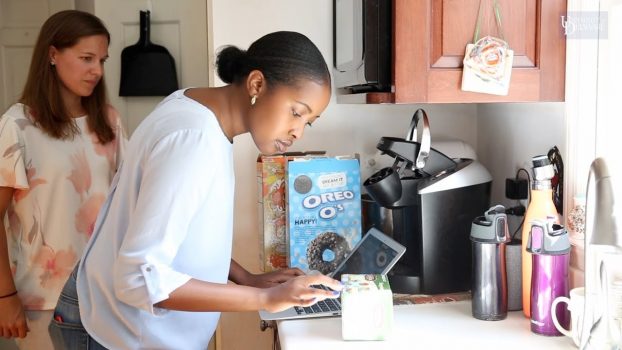 Faculty: Medical DiagnosticsBy researching healthy and unhealthy foods in the household, Kahete has found a lot of factors at play. There are many different categories of academia that apply to nutrition. Her research has led her into realms like mathematics and chemistry.
2) Cleaner Manufacturing by Sebastian Prodinger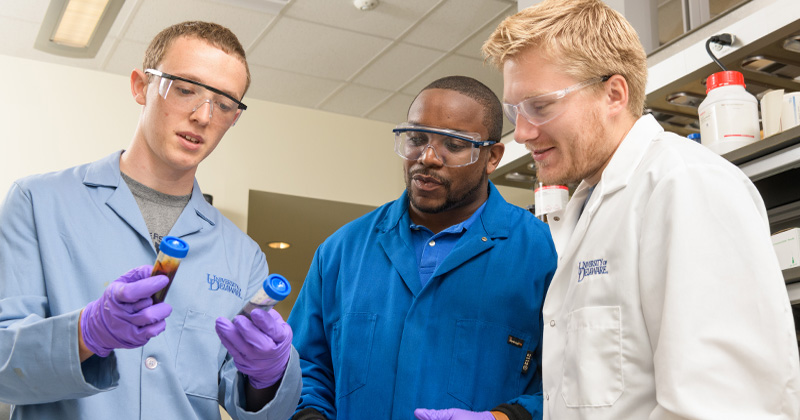 Faculty: Chemical EngineeringManufacturing is obviously such a major part of the American economy so it stands to reason that researchers are drawn to improving it. By looking into it, they hope to make it more energy efficient and therefore, beneficial for the environment. Fortunately, Prodinger's studies with his graduate students has received grant funding.
3) A Smart City by Yiming Wan
Faculty: Mechanical EngineeringBefore the idea for Epcot became a theme park, Walt Disney wanted it to become a functioning community of tomorrow. Now, a smart city is actually taking shape in Delaware. Wan wants to use drones to optimize the city's transportation and his research has him here currently.
4) Youth Writing by Cristina Ahrendt
Faculty: Elementary Teacher EducationTo encourage the practice of writing among young people, Ahrendt is embracing new software. She is examining how essay-scoring software can be a contributor. She sees motivation and confidence as present in the software's results.
5) CO2 Transformation by Feng Jiao
Faculty: Science and TechnologyBy converting carbon dioxide, it can be made to be more efficient. The research from Jiao uses electricity to reduce the size of carbon dioxide. This is useful for producing valuable fuel technology.The University of Delaware has a seemingly endless amount of research projects that make the school proud.