One of the top party schools in the country, it can often be easy to forget that Arizona State University is also a fantastic school for education. You can thank the fact that the professors are not necessarily partiers for this fact. Here are ten of the good ones:
Rating: 5.0
Department: School for the Future of Innovation in Society
Courses Taught by Professor Johnston:
PAF 300 – Learn More
HSD 351 – Learn More
PAF591 – Learn More
Student Reviews of Professor Johnston:
"By far one of the best professors at ASU. His lecture really engaged students in what we were learning. He created an atmosphere that made you want to attend class and also made you never want to leave. He is by far the most inspirational professors I've had at ASU and has made a lasting impact on my life."
"Absolutely looked forward to every class. He is extremely engaging, passionate, real, smart, and well known. I've never been so focused with real intent each class. From laughing and having fun, to sensitive and serious almost the verge of tearing up! Looking at the world/politics with the heart. Never want to leave class, even wish it was longer!"
"Professor Johnston is the bomb! He is inspirational and his passion is seen in class. This class will teach you life lessons and benefit you. Take this class and you will love it. Assignments are due every week on Sunday's, which are fun to. Easy class to manage and learn at the same time. Take it and thrive. Johnston is awesome by the way."
See how Erik Johnston's Public Affairs class has lasting impact on students – Learn More
Rating: 5.0
Department: Electrical Engineering
Courses Taught by Professor Baumann
CSE 120 – Learn More
FSE 100 – Learn More
ASU 101 – Learn More
Student Reviews of Professor Baumann
"Baumann is a gem. She's the kind of professor that will explain the same thing 3 times in a row until the whole class understands. She's highly knowledgeable of the subject and teaches it in a way that's easy to digest, as long as you come to class. It's not easy trying to learn it on your own, but come to class and everything will make sense."
"I loved taking this class with Ali! She was a wonderful instructor and she has recent industry experience and understands what it's like to be a modern engineering student. 10/10 would take again!"
"She is an amazing and funny person. There is a reason she has a 5.0 rating. She has the funnest and most interesting lab, as you get to build a solar car instead of a power plant. Quite a bit of work, especially if you have lazy group members. If you work hard and do everything, including extra credit, it's an easy A+."
3. Jason Kelley
Rating: 5.0
Department: Urban Planning
Courses Taught by Professor Kelley
PUP430 – Learn More
Student Reviews of Professor Kelley
"Third class with him. Best professor ever. Very clear grading and very engaging lectures."
"He's a great teacher one of the nicest professors I've ever had, but his class is intense and very hard you must show up to his class to pass, there are activities throughout each class so if you skip you'll fail. There are 3 projects and two exams. If you don't want to work hard don't take this class you'll work hard for that A."
"He is organized, makes the lectures fun, and knowledgeable. he is the kind of professor i would love to be one day."
4. William Martin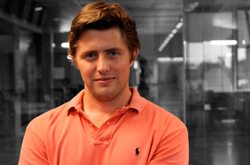 Rating: 5.0
Department: English
Courses Taught by Professor Martin
ENG101 – Learn More
Student Reviews of Professor Martin
"I loved Professor Martin! He is one of the nicest professors I have ever had. He's super laid back and actually cares. If you ever need help he's quick to help. Super easy class, though maybe a bit boring at times. Still the best teacher though!"
"Such a caring teacher he is so easy and just wants you to pass so if you get him you are totally fine! I have 100% in the class so easy!"
"He is extremely helpful and very lenient. He gives you plenty of time to complete assignments and there are only three essays that need to be completed. There are also small homework assignments that take about 15 minutes max to complete. He is a super cool guy and an overall great class to take. By far my favorite professor."
5. Courtney Wood
Rating: 5.0
Department: Social Work
Courses Taught by Professor Wood
SWU171 – Learn More
Student Reviews of Professor Wood
"Very easy. He'll walk you through the answers to each test, so showing up all the time isn't necessary. Make sure to show up for at least two guest speakers and certain videos as he'll have discussion board assignments for those, which are also very simple. Also for pop quizzes as he has those on random days. Clear expectations, great teacher."
"One of the most interesting professor I've had at ASU. As long as you come to class, you'll be sure to pass the class. He gives pop quizzes that are super easy. He does reviews before his three online exams in which he basically gives you the answers to the questions. A few discussion board assignments, but nothing hard."
"My favorite class that I've taken so far. As long as you show up to class and participate, he will most likely bump up your grade if needed. Lectures are in-class only and he adds personal stories to make them interesting. Gives answers for the online tests the class before. Would highly recommend."
Rating: 5.0
Department: Modern Languages
Courses Taught by Professor Winemiller-Quiros
SPA102 – Learn More
Student Reviews of Professor Winemiller-Quiros
"A real gem with special talents to make us feel comfortable while speaking. I would not have survived this class without her consistent help and feedback."
"I learned a lot in this class and really enjoyed Professor Quiros-Winemiller. It was the last Spanish class I will need for my degree, but if I had to take more Spanish, I would want it to be with her! She's very caring and helpful."
"This class is not easy. There is plenty of homework to keep you busy during the 8 weeks, but you learn tons. This instructor is very organized. She makes you feel at ease during the virtual meetings and provides great corrections to improve the language. I wouldn't have survived this class without her help."
7. Christopher Balzer
Rating: 5.0
Department: Mathematics
Courses Taught by Professor Balzer
MAT267 – Learn More
Student Reviews of Professor Balzer
"I took Dr. Balzer for a summer session. He was very accommodating for his office hours and explained the concepts in simple terms. Very cool guy to get to know."
"I took his Session A class and usually summer sessions go by too fast to learn anything, but I can say he is the best professor I have ever had. I actually learned calculus. Highly recommend Prof. Balzer for any math course."
"Amazing professor. His tests were not too far off from the homework, and his review sessions really help bring all of the information together. If you are going to take Calc 3, take it with him. Plus his jokes are funny."
8. Bonnie Mazza
Rating: 5.0
Department: Education
Courses Taught by Professor Mazza
TEL212 – Learn More
Student Reviews of Professor Mazza
"Bonnie is both an amazing person and teacher. She makes sure that all content is delivered in the upmost clarity and is more than willing to help her students."
"Bonnie is an amazing teacher! She is genuine and is passionate about her job. Bonnie Mazza is the best professor that I have had this semester! Bonnie is full of humor which makes class time fun. Bonnie is highly educated, humble, and well rounded. I aspire to be a wonderful teacher just like Bonnie."
"Bonnie is one of the best teachers I have had, she is really funny and cares a lot about her students. I learned a ton in her class and looked forward to going. She values participation and class discussion. Homework and projects were useful and actually kind of fun. I recommend her and this class."
Rating: 5.0
Department: Education
Courses Taught by Professor Larson
MTE181 – Learn More
Student Reviews of Professor Larson
"She is magnificent! She prepared me to be a teacher. I was not very good at math and was worried to be in two math courses this semester, but she helped me through everything and made me think in ways I never had before. I will remain in touch with her, because she is life changing."
"Sue is one of the greatest teachers I have ever had! She is so caring and really knows what she is talking about. She makes elementary math interesting and shows you new ways to think about things! Homework is for extra credit and as long as you attend class, you will pass. Awesome professor."
"Mrs. Larson is one of my favorite teacher. I love her and adore her. Her class is quite challenging and you must work hard to pass. She is always willing to help. One of the few teachers that I admire! Great Great Teacher!"
Rating: 5.0
Department: Biology
Courses Taught by Professor Maienschein
BIO314 – Learn More
Student Reviews of Professor Maienschein
"Greatest. Teacher. I. Have. EVER. Had!!!!! I am not underestimating that statement. She absolutely cares for her students and wants EVERYONE to succeed! Her personality is what draws you in, and her knowledge what latches you. I HIGHLY recommend ANY course with her. But be prepared to work for what you want!"
"Jane is as dedicated as she is brilliant. If you have a chance to take her class, you should!"
"Great professor, loved her intellect and enthusiasm. Please try any class she is teaching! I took a class many years ago and am happy she's still popular."
Notable Research Projects per Faculty at Arizona State
1. Automotive Design by Rebekah Wagen
Faculty: Engineering
Rebekah Wagen wanted to be an engineer for her entire life. Her experience with her work on cars has fed into her research into designs for the automotive experience. She is aiming for her to work be embraced by Tesla eventually.
2. Developing Prosthetics by Evangeline Taylor-Hermes
Faculty: Medical Research
Legally blind, photophobic, and Albino, Taylor-Hermes has a lot of experience with unique afflictions. She also has many friends with prosthetic limbs. She wants to use her research to develop forms of prosthetics that will be even more technologically advanced.
3. Classroom Humor by Sara Brownell
Faculty: School of Life Sciences
Sara Brownell has put a lot of research into what makes students receptive in the classroom and she has come to an interesting conclusion. She found that students value a sense of humor in the classroom more than any other quality. However, men and women differ in terms of which jokes they find funny, according to the research.
4. Falling Meteorites by Robert Ward
Faculty: Meteorite Studies
New ground has been broken (literally and figuratively) in Arizona as a front yard has experienced a meteorite for the first time. Robert Ward, fortunately, specializes in the research of meteorites. According to his research, there are more on the way, as well.
5. Preserving Contact Lenses by Charles Rolsky
Faculty: Environmental Health Engineering
Charles Rolsky has conducted research onto whether or not we are wasting contact lenses. They are contributing to excess sewage waste when people wash them down the drain. This is not helping your own finances and it is certainly to the detriment of the environment, as well!
Arizona State University has more research projects than it does parties!