East Carolina University
is one of the largest schools in all of North Carolina. The odds are pretty good then that some fantastic teachers would belong to the institution. Here are the ten that students agreed were pretty exceptional:
1. Debra Tavasso
Rating: 5.0
Department: Health Science
Courses Taught by Professor Tavasso:
HLTH2000 – Learn More
Student Reviews of Professor Tavasso:
"Mrs. Tavasso is a great professor! She's super sweet & funny at times. There's no reason for anyone to not get an A in here."
"She is such a caring professor and wants to help you make a good grade. If you do the online content and pay attention in class, the exams will be common sense for you."
"Great Professor! She is willing to work with you and help you out in any way that she can. I would recommend her for HLTH 1000!"
2. Gerry MacLeod
Rating: 5.0
Department: Mathematics
Courses Taught by Professor MacLeod
MAT2283 – Learn More
Student Reviews of Professor MacLeod
"Truly the best professor I have had in my 2 years at ECU so far. So caring and will go the extra mile to help you with whatever you need! Can be difficult if you don't pay attention, but if you go to class, pay attention, and do your HW you will easily get an A! She is so nice and knows what she is talking about! 100% recommend."
"PLEASE! Do yourself a favor and take Mrs. MacLeod. Not only is she super sweet, she does literally anything to help you out she can. She provides relevant examples and applies them to everyday life. She also provides you with multiple extra credit opportunities throughout the course."
"She is the best math professor I have ever had. Usually I get math professors that are stuck up and do not know how to teach, but she was great at teaching and super caring. I barely had to do any self-teaching because she explains everything so well in her lectures. Lots of extra credit opportunities!"
3. Brian Cavanaugh
Rating: 5.0
Department: Health Science
Courses Taught by Professor Cavanaugh
HLTH1000 – Learn More
Student Reviews of Professor Cavanaugh
"Mr. Cav is an awesome professor. Not to mention: he's smokin' hot. I'm pretty sure everyone can agree with this! This class should be an easy A and quite honestly it's little bit boring at times but Mr. Cavanaugh makes it worth it, not only with his looks but personality as well. TAKE HIM!"
"TAKE HIM!!!!! I actually looked forward to going to class bc he makes class super fun and he's super hot so that's obviously a plus! Class is just one day a week with an online assignment every week. Super easy. Do yourself a favor and TAKE HIS CLASS!"
"Get him!!! I came from Poland so first semester was really stressful but Brian made it easy, fun and enjoyable!"
4) Beth Ulffers
Rating: 5.0
Department: Music
Courses Taught by Professor Ulffers
MUSC3018 – Learn More
Student Reviews of Professor Ulffers
"She is the BEST teacher! I loved every minute of her class. She makes everything very simple and uses really interactive lessons as examples instead of just doing boring power points. She clearly cares about her students and makes sure that EVERYONE understands what we're doing. This was my favorite class at ECU so far!"
"Mrs. Ulffers is the best teacher I have ever had at ECU! She is the sweetest person you will ever meet, and she truly cares about every one of her students. She makes sure that we all understand the information that we need to know, and she makes music fun! EVERYONE should take a class with her!!!"
"Beth Ulffers is simply incredible. I've never been good at music, & was terrified to take a music class, but she is so helpful, patient, and kind that this class became my favorite. She is the best! Always happy and energetic, even when she couldn't speak due to surgery. She brings her all to class, and expects you to do the same. Take this class!"
5) Georgia Childs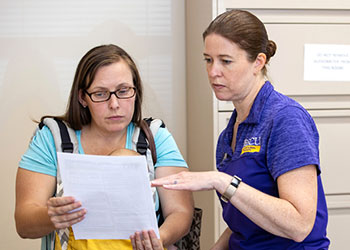 Rating: 5.0
Department: Health Science
Courses Taught by Professor Childs
HLTH2500 – Learn More
Student Reviews of Professor Childs
"Mrs. Childs is a GREAT teacher. I learned a lot from her and had fun doing it! Even after you have had her class she will always help you with anything you need. Def a teacher to take!"
"Ms Childs is great…very fair, lots of fun, is there if you need her. She tries to make coming to class interesting. I've laughed a lot so far. I think she is genuinely a good person who loves what she does…a rarity! Plus, she bleeds purple and gold till death!!!"
"Easy easy class. Take for an A and a fun time. Topics are fun and interesting. I really have nothing negative to say about her or the class. There are 2 projects and 4 essay assignments. Couldn't ask for a cooler professor."
6) William Corbitt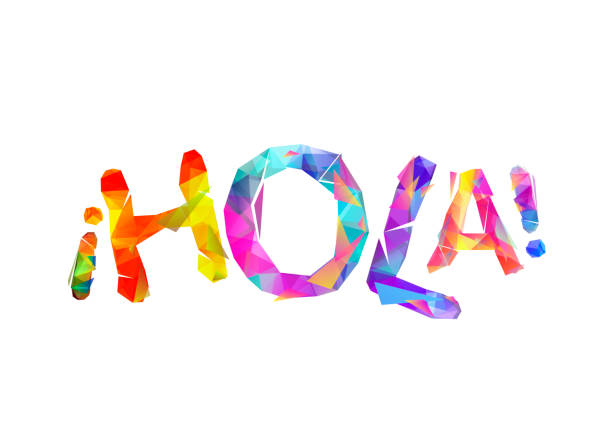 Rating: 5.0
Department: Spanish
Courses Taught by Professor Corbitt
SPAN1001 – Learn More
Student Reviews of Professor Corbitt
"Probably the best teacher I've had in college so far. Extremely helpful and keeps you motivated!"
"Although I don't particularly enjoy Spanish this class was bearable. He was extremely helpful and you knew exactly what he expected of you. If you can, take him."
"LOVED PROFESSOR CORBITT. So helpful and would do anything for his students. He has a good sense of humor, too. Always makes the class interesting."
7) Charles Bland
Rating: 5.0
Department: Biology
Courses Taught by Professor Bland
BIOL1030 – Learn More
Student Reviews of Professor Bland
"Upbeat, funny, caring, interesting, charming- loved him!!! You cannot help but walk out of his class with a smile on your face. Honestly, you would have to work hard to get a bad grade in his class! Did I mention I loved him!"
"The most laid back professor you'll ever have."
"You get out of this course exactly what you put into it. There is no required text, the work load is minimal, and the test is as easy as he could make it. He is an excellent professor and will help you where you need it."
8) Karen Kus
Rating: 5.0
Department: Counselor Education
Courses Taught by Professor Kus
COAD1000 – Learn More
Student Reviews of Professor Kus
"She is great. She really is there to help you and easy to talk to. Only a couple grades that are very easy. Open note midterm. 4 page paper about what you want to be when you grow up. Great great class."
"Great teacher, class isn't hard at all, our mid-term was take home and open book. She gives food to the class when its someones birthday, and she really helps people understand the basics of attending ECU."
"She is great! She is very proficient and timely."
9) Elizabeth Briggs
Rating: 5.0
Department: English
Courses Taught by Professor Briggs
LIBS3200 – Learn More
Student Reviews of Professor Briggs
"She is the BEST! Very organized and cares about your success. She is prompt in answering emails/questions. Ms. Briggs provides you with comments/suggestions when she grades your work. I took it online and she allows you to work ahead which was nice for s summer class! Def take her class."
"This was my second class with Ms. Briggs & she is still the best! The class was extremely easy if your willing to open up & try. She makes class fun!"
"Awesome teacher! You just read books you choose & have chapter quizzes. Answers are exactly like what the books says. She's so nice too! I took it online and loved it! You can work ahead and be done quick!"
10) Kate Harcourt
Rating: 5.0
Department: Child Development
Courses Taught by Professor Harcourt
CDFR2001 – Learn More
Student Reviews of Professor Harcourt
"Very vibrant professor and passionate about what she teaches. Loved her!"
"I'm a senior and have had Dr. KT several times… she's my go to professor! She's smart and laid back – she's the best!"
"KT is a great teacher. This class involves one midterm, a group project, service learning, and some homework assignments. She is great at explaining and emailing back. She always wants everyone to pass. I suggest you take her!"
Notable Research Projects per Faculty at East Carolina
1) Marine Parasites by Christopher Moore
Faculty: Coastal Research
Parasites are not the most helpful creatures in ecosystems and anyone could tell you that. However, they are critical indicators of the health of ecosystems and biodiversity. The award winning research of Christopher Moore delves deeper into this.
2) Fish Conservation by Rebecca Asch
Faculty: Biology
To many, it might seem hard to believe that climate change can have as many negative effects as it does. And yet, the research of Professor Asch contributes to yet another negative effect of climate change. It has drastically decreased the ability for certain fish to procreate.
3) Respiratory Diseases in the LGBT Community by Kerry Sewell
Faculty: College of Health and Human Performance
Sewell partnered with Joseph Lee to attempt to explain why members of the LGBT community were more likely to develop respiratory diseases. They found, in the research, that it is because their environments are poorer. This could end up leading to better health education for LGBT people.
4) Cancer Treatment Bias by Abby Schwartz
Faculty: Social Work
Despite being a social work professor, Abby Schwartz decided to mix research of sociology with research of medicine in her new project. She wanted to understand why older Latino people had a harder time receiving cancer treatment. One of the primary reasons was actually that they had a harder time arranging transportation.
5) Disaster Prevention by Victor Oladokun
Faculty: Industrial Engineering
Victor Oladokun's research into disaster prevention is two-sided. In the one case, he wants to try to prevent disasters, obviously. However, he is also doing great research to help communities recover if disaster strikes anyway.
Though both North Carolina and South Carolina have great colleges, the former must love being home to East Carolina and all of their interesting research projects.