If you are going to attend Ball State University, there are a few buildings and areas on campus that you need to know about. All of these buildings will be key areas that will affect your time at school. Here are 5 buildings that you need to know about to be successful while at Ball State University. 
1. Emens Auditorium
Emens Auditorium is the main hall that a lot of keynote speakers and other events take place. This building is also where important college-wide events are held by the university such as student orientation and other university stuff. A couple thousand people can pack this hall to view performers, bands, and other entertainment forms. 
2. Pruis Hall
Pruis Hall is one of the most popular meeting spots on Ball State University's campus. This hall holds hundreds of seats where students go for large lectured classes and other events. Other events include guest speakers and celebrity appearances on campus. You will know this building really well right off the bat because a lot of orientation events are held here. 
3. The Atrium 
One of the most popular food spots on campus is the Atrium that is located within the Arts and Journalism building. Places like papa johns and Chick-fil-A reside here which makes it a favorite social spot. Located in the center of campus this area is always bustling and flowing with student life and other social events and groups. 
4. The Student Center
The student center is yet another versatile building that has so much to offer. On the food side, there is Taco Bell and a grill that has a ton of great food options. There is also a full bowling alley with tons of other student activities that are available to everyone. In addition, there are a lot of conference halls and big rooms where guest speakers and presenters hold events for students and faculty alike. 
5. Student Recreation and Wellness Center
Also known as the rec the student recreation and wellness center is the perfect place to stay fit while on campus. This area has tons of basketball courts Raquetball courts and fitness equipment. There are an entire weights room and a cardio room that offers everything you need to stay fit while at school. This is a great place to get fit and hang out with friends at the same time. 
All of these buildings are unique and have special connections with students. In time, you will be able to have experiences in these places that will help mold your future. Go out and see which buildings will stand out to you.
Interesting Facts about Ball State
1. Largest Planetarium in Indiana
The Charles W. Brown planetarium is the largest planetarium in all of Indiana. Certain classes even can take place within this building. There are also star and planet shows that take place here every weekend. You can visit this building to learn more about our universe while enjoying state of the art equipment. 
2. The Ball State name
The name of Ball State is named after the ball brothers. You have may be recognized by this name that is printed on ball mason jars. These brothers donated the land of the school and have been dedicated to the naming of the university. Now every time you see a ball jar you can connect it to one of the largest universities in Indiana. 
3. Chirp Chirp
One of the most popular traditions on campus is chirping. As the Cardinals fans chirp with their hands to show spirit for the athletic teams at the school. The process is simple and involves making a bird head with your hand and pumping it up and down. This fires up the athletic teams to do well on the field. 
4. Centennial Year
This year, 2018, is the one-hundredth year of Ball State's existence. Founded in 1918, Ball State has grown from one little teacher's college to a university with over 20,000 students. So, this next year will house tons of special events and guest speakers to celebrate this anniversary.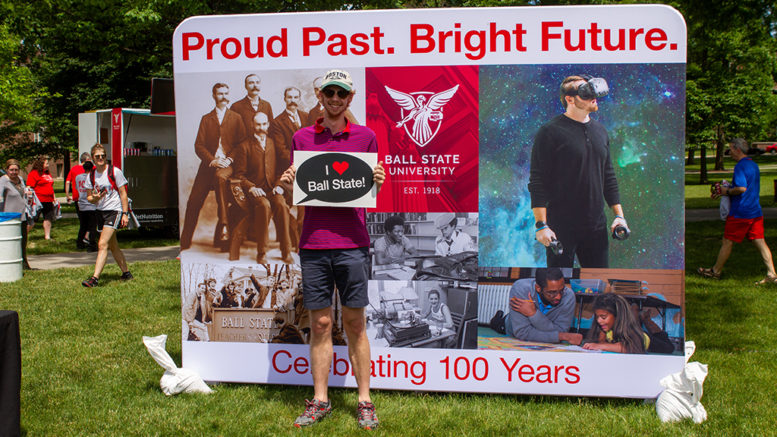 5. The Princeton Review
A great attribute of Ball State is that the school has been named one of the best universities in the Midwest by the Princeton Review for 13 years in a row. This shows that the school strives for excellence every year.