There is no doubt that college can become difficult at times, whether you're trying to balance a part-time job with classes or struggling with difficult upper-level courses in your major. In these times, you might want to consider taking a couple of easier courses. Below are ten of the easiest courses that you can take at Zane State College.
This course is designed to help students who are starting out in college to have the tools necessary to transition well into more difficult classes.
If you've ever wanted to work on your public speaking skills, this is the class for you! This class is designed to be a fun hands-on experience in which students will gain the tools to speak confidently in front of both small and large groups.
For any students interested in the healthcare field, this course is a good introduction into what the field may entail. It also is also covers the basics of the human body systems such as the nervous, cardiovascular and muscular.
This course is designed for students to understand how a company financial transactions occur and how they are recorded in a report.
This course is focused around commonly used computer programs in the  office. By completion, students will understand how to use word processing as well as spreadsheet and presentation software. These programs are frequently used in the workplace and necessary for many classes so it might be worth it to learn and get credit!
This class helps students to understand the basics of civil lability in terms of avoiding or addressing lawsuits that are targeted toward a criminal justice agency.
This course is designed to help address critical thinking skills that students might be lacking when coming into college. Rational argumentation is an important skill to garner in college and in a variety of fields.
This class seeks to educate students on the theories behind practicing human communication as well as the variety of different relationships. There will be a greater understanding of verbal and nonverbal cues that exist in these relationships.
This class examines photography and how it has transitioned over time as a medium of art, technology and culture. The course will help students understand that the significance of the photo in mass media is often greater than that of the photographer.
This class examines the mind and human thought/ behavior and allows students to dissect psychological research. Furthermore, the class will teach how significant researchers in psychology developed theories and the basis of each idea that is taught in the class.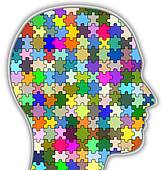 College is about more than just hard work, so you might want to consider taking a class that is outside of your comfort zone that is also not as intense in workload. A balanced schedule is important and some of these courses may help you to create a balanced schedule. Above are a couple of courses at Zane State College that you might want to take to lighten your workload.