Let's be real, college isn't easy, and the courses you choose can easily make or break your semester, purely from the amount of coursework required. Choosing easier classes to balance out your schedule is a great way to make sure you aren't taking up too much work that you cannot handle. This list of the top ten easiest courses at Lasell College is here to help with just that!
Folklore can be some of the most interesting traditions passed down from generation to generation. Students in this course will learn about famous folklore traditions from many different cultures from around the world.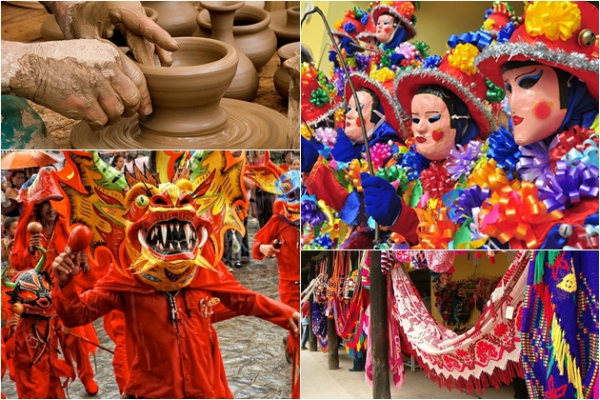 Museums are a wonderful way to discover new artwork and history that you may not have known before, and this course will introduce students into hundreds of unknown museums around the world. Students in this course will learn how to explore museums and find the hidden treasures.
Clay figures consist of some of the most famous works of art around the world, but many students never get the opportunity to create them in standard art courses. Students in this course will get the chance to create works of art out of clay.
This course is an overview of the history, philosophy, ethics, and legal issues in the criminal justice system. Providing an overview of the criminal justice system, this course focuses on modern issues and trends.
Human rights is a common discussion on media and in politics in the modern day, but what exactly fuels the feelings behind human rights? Students in this course will learn the principles of human rights and how they have evolved to modern day.
This society constantly talks about drugs and their influence on the youth of today, and different drugs are viewed in different lights. Students will learn about the cultural impact of drugs, and their popularity for different experiences.
This course is specially prepared to review literature aimed at teens and young adults. Working to evaluate young adult books in terms of literary quality, reader interest, and social and political perspectives. Multiple genres are explored within the category.
During this course, students are introduced to the concept of environmental sustainability. Issues such as climate change, biodiversity, food and agriculture, water resources, and energy are explored. Students investigate how their school impacts the environment.
This course introduces students of design to the history of graphic design. Focusing on different periods of development, students in this course will learn about the evolution of graphic design into the field it is today.

This course is a survey of Japan's modernization from the fall of the warring states period to the economic bubble of the 1980s. A perfect course for any student interested in japanese culture of the modern day, or any student looking to investigate a culture drastically different from our own.
Choosing one or two easier courses per semester is a responsible way to make sure you are able to complete all required work for each course, without having to cut back on jobs or socializing. This list of the top ten easiest courses at Lasell College was created to help you pick those courses each semester, and they work as a great GPA booster. Good luck choosing your courses for the next semester!