Going into college is intimidating, but most people find their own throughout their first and second year. Where you live, specifically at Elon, will have a drastic effect on who you become friends with and the activities you do. This list will describe the top 7 dorms at Elon based on the dorm itself, and the reputation/realities surrounding your social life if you end up there.
1) Station at Mill Point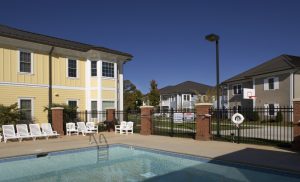 This is by far the nicest dorms on campus. You can only live here your Junior and/or Senior year, but if you get the chance and can afford it, it's the way to go. With colorful vacation looking houses, you'll be sure to love the spacious room you get as well as a community pool. Sure, you're not the closest to campus, but Elon's small enough to where you're within walking distance from the farthest academic building. Mill Point is not easy to get into, so if you have a good connection, keep it close.
2) Oaks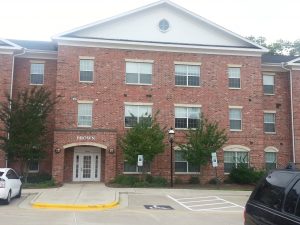 Another set of dorms for older students the Oaks isone of the most populated areas on campus. The rooms themselves are massive, along with a large common room and kitchen. Usually students will try to move in Sophomore or Junior year, and often end up staying due to the high quality. You're in a solid spot on campus similar to Colonnades but on the other side, making everything you do and everywhere you go a reasonable walk away. There's also a sand volleyball and outdoor basketball court, which is great for the Fall.Like Millpoint, this isn't the easiest spot to get into, so if you have an older friend that's graduating, make sure to bring it up early.
3) Global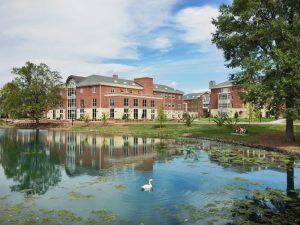 Global embodies a 'new' feel that isn't felt in any of the other freshman dorms. Built in 2016, these dorms tower Elon's campus by the Varsity fields. There are 5 buildings with a little under 600 students living in these halls with classrooms attached. There aren't many courses taught in these buildings, but there are great amenities in each building with a solid amount of 'common room' space, which tends to be an issue elsewhere. Living in Global pretty much isolates you to lakeside's dining hall, but you can be sure that you'll have one of the best rooms on campus for a first-year student.
4) Colonnades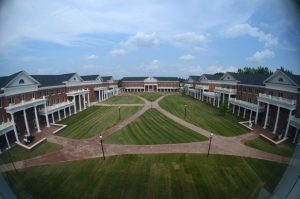 You'll often hear people referring to Clohan, the new dining hall as Colonnades, but don't get it confused with Colonnades dorms. Sitting in between KOBC and the Danieley commons, this is a great location as you can walk to anywhere on campus within 15 minutes, but still be separated from 'the action' if you so choose. You're also right next to Clohan hall and QDoba/Einsteins, so you'll never run out of food, but if you want more variety, you might have to take a walk.
5) Park Place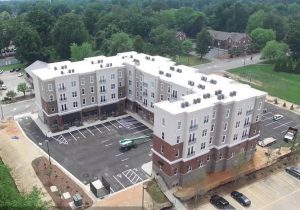 Park Place is brand new. Literally students have lived in it for one year, in which half of it they had to move to hotels due to a structural/overlooked problem. That being said, the 2018/2019 year one can expect little to no issues, and a cleanly renovated room. The dorms themselves aren't too big, but it's affordable, solid part of campus, next to a lot of food, and tends to have a lot of athletes (as it is close to the athletic facilities. This is a great place to live with a tight knit group of friends.
6) Smith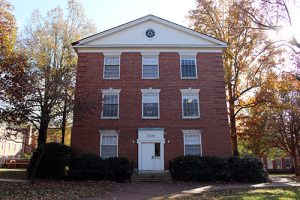 Located in the 'Historic' part of Elon's campus, Smith is a male only dorm, but it has to be on this list for its reputation and the reality of the kids that live there. Going into college, you may not think you're a fratty kid, but then you live in Smith and something changes. Smith is in the heart of campus, so location wise it's perfect, and there's plenty of pre-games to say the least. The reputation comes in the destructive nature of these kids, as every year sinks are ripped out, fire alarms are pulled, and Smith consistently wins the prize for most damage $$$ and tickets handed out by the end of the year. That being said, if you're down for a good time, Smith's a great place to live freshman year.
7) Danieley (flats and apartments)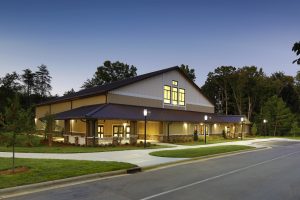 One of the more underrated dorms is Danieley, for many reasons. First off, there's a brand new gym and basketball court(s) within 1-2 minutes of every Danieley flat. Second, you're constantly surrounded by people, and you get to know everyone in your building very well (some people don't like this, but if you embrace it, it's great). With 8 flat buildings (80 kids each) and about 8 standard house-dorms (16 each), Danieley is comprised of mostly first and second year students, but you'll be find to find some Juniors here as well.
No matter where you end up living, you can be sure that you'll find someone similar to you and make a long-lasting relationship. Every dorm on campus forces you into small communities and shapes your Elon experience, but make sure to make it your own. Venture out and don't eat at the same dining hall every time, hangout with only your hall when you go out, and most importantly make sure to jump in BOTH fountains, not just the one closest to where you live!