Some of the people that have the biggest influences on you and your college experience are your professors. So it doesn't come as a big surprise that many students take interest in what professors they take each semester and  question whether or not they can thrive in those classrooms. Here are the top 10 professors at Virginia Commonwealth University that will enrich your learning experience, help you succeed in your courses, and be engaging, and, therefore make your next hike to an 8 a.m. class a little less dreadful.
1. Michael Southam-Gerow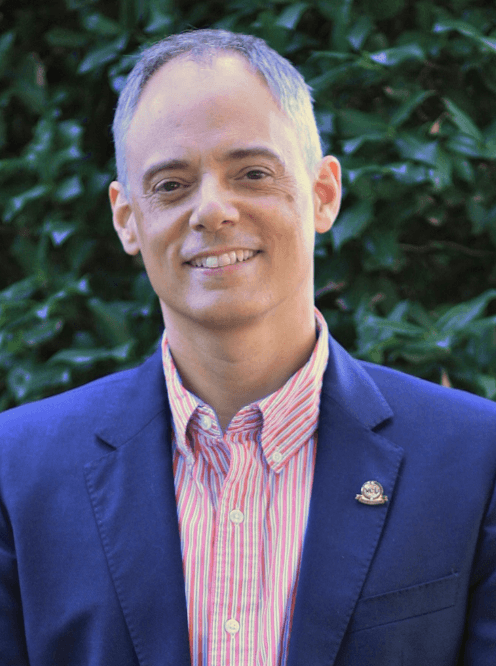 Department: Psychology
Rating: 100%
Courses Taught: 
PSYC 101- Learn More
PSYC 407-Learn More
Student Reviews:
"Dr. SG is great!! I looked forward to going to his class to see what he'd say next. High-energy, funny and he knows how to teach. You do have to study for his tests, but he makes it fun. VCU should have more teachers like him. For any reason, take his class!!"
"I came to love Psychology because of this professor! He makes learning quite enjoyable. He also has a pretty good sense of humor and an approachable personality. He wants you to succeed in his class so he tries to give out extra points when possible. Definitely recommend!"
"Southam-Gerow is the best teacher I've had yet at VCU. He is the epitome of a prof that "makes class fun". He keeps you interested the entire class period and explains everything very well. Study hard for tests, but TAKE HIS CLASS."
2. Sherif Moussa
Department: Chemistry
Rating: 100%
Courses Taught: 
CHEM 101- Learn More
CHEM 102- Learn More
CHEM 303- Learn More
Student Reviews: 
"The best lecturer ever. Most student won't struggle in his class. However, if you're weak in chemistry, I would suggest you go to his office hour and get help. Even if attendance is optional please attend. He is the best professor ever!"
"Dr. Moussa is an amazing professor. I am not a chemistry person at all, but I was interested throughout the whole semester. He uses personal lecture notes, which he posts on BB for your review, as well as the Top Hat application. He also uses Top Hat for participation/attendance."
"Chemistry was my most feared subject. I'm still not in love with it, but he made it doable. Go to class, do the recitations, and you will get an A."
3.  William Newmann
Department: Political Science and International Studies
Rating: 95%
Courses Taught: 
POLI 105- Learn More
POLI 367- Learn More
INTL 105- Learn More
Student Reviews: 
"Professor Newmann is incredibly knowledgeable and very down to earth. He breaks everything down in simpler terms but will also tell you the technical definition of everything. One of if not my absolute favorite professor! Highly recommend him!"
"One of my favorite classes ever, without a doubt. The assignments are a map quiz, two exams, and a paper. For the paper, he allows you to turn in a rough draft, and you must, as his comments are a huge help. This was my fourth class with him, and I am taking my fifth next semester! If you need an upper level political science, take this one."
"Dr. Newmann is one of the top professors at VCU. This is my 5th course that I have taken with him. he is very fair. I always enjoy his classes and I always truly learn. He is very concerned about his student and he is extremely fair. All of his classes get filled pretty quickly, he is in high demand & he teaches Homeland Security, political science."
4. D'Arcy Mays
Department: Mathematics
Rating: 100%
Courses Taught: 
STAT 210- Learn More
STAT 643- Learn More
HONR 190- Learn More
Student Reviews: 
"Dr. Mays is an amazing professor. He's been teaching STAT210 for years and really knows his stuff. He posts all class lectures online along with practice tests with keys and keys to the exams after so you can see what you did wrong. Final is optional and replaces every grade lower than it, but doesn't do make up tests."
"Dr. Mays is seriously the best math/statistics professor I've ever had. He explains things very clearly and answers students' questions thoroughly. He posts 3 practice tests online before each test which was extremely helpful and useful. His grading policy allows the final to replace EVERY grade lower than it so a good grade is very achievable."
"He is a good professor, this is coming from a person who SUCKS in any math based course. He makes everything really understandable. Come to class for clickers and do the practice test right before and you will get a decent grade. "
5. Chris Saladino
Department: International Studies
Rating:90%
Courses Taught: 
POLI 105- Learn More
INTL 105- Learn More
POLI 361- Learn More
Student Reviews: 
"I've taken Saladino for two Poli classes now and I've loved both. He's really smart and entertaining. If you do your work and genuinely care, he will respect you. He's really easy to talk to and always responds to emails. He understands that students are human too and he's willing to work with you. He gives interesting and relevant information."
"Great teacher. Sarcastic and funny. Makes his lesson fun and understandable. Notes are a must for this class. Make sure to become friends with others in the class, it comes in hand when studying for tests and quizzes. Occasionally gives out extra credit, but if you learn the material and pass the tests than you'll for sure get an A or B."
"Saladino was my favorite professor this semester! Super funny and has a tendency to rant a little bit. Very knowledgeable about international relations and will give students opportunites to ask questions!"
6. Leigh Ann Craig
Department: History
Courses Taught: 
HIST311- Learn More
HIST 312- Learn More
HIS 201- Learn More
Student Reviews: 
"Dr. Craig loves history with every fiber of her being, and that love is infectious. Her class isn't easy, you're gonna read a lot and write a lot more, but by the end of the class you will have all the tools to take on upper-level history courses and the history field in general. She gives thoughtful feedback and is always happy to help students."
"Without a doubt, Dr. Craig is one of my favorite professors at VCU. She's extremely knowledgeable about the Middle Ages and presents it in a way that's entertaining and understandable. Textbook was optional, although she does assign chapters. Attendance, midterm, final, and three papers make up the grade. VCU is lucky to have her."
"One of the best professors at VCU. Extremely knowledgeable about Medieval and Early Modern European history. I would definitely take Dr. Craig again if I had the chance. She's always able to answer questions and usually responds to emails within 10-30 minutes. I really loved this class and looked forward to going to it every day."
7. Bryant Mangum

Department: English
Rating: 100%
Courses Taught: 
ENGL 375- Learn More
ENG 301- Learn More
ENG 374- Learn More
Student Reviews: 
"Prof. Mangum is by far the best prof I have had in my 3 years at VCU, and he doesn't even teach within my major. With that, if you aren't an English major, this class could really be a challenge for you, like it was for me; lots of reading and class discussion but Mangum is so understanding, helpful, and caring. Tests are daunting."
"Dr. Mangum is by far the best professor I've had in my 2 years at VCU. The class is mostly lecture and class discussions, but he's so passionate and knowledgeable that I could sit and listen to him talk for the whole class and not get bored. You can tell he loves all of his students and will go out of his way to make sure you succeed."
"This is the sweetest man in the world! Take any and as many classes with him as you can!"
8. John P. McFarland
Department: Finance
Rating: 90%
Courses Taught: 
FIRE 315- Learn More
FIRE 301- Learn More
Student Reviews: 
"P. McFarland is the man, he made me fall in love with finance and business world. He goes by points! He's easy going and respected by students, he knows what he's talking about. All the assignments are helpful and the test are easy from his lectures. The most generous and intellegent peofessor I've met in VCU. I would absolutly take the class again."
"J Mac is the man, just take this class trust me. All you have to do is complete the assignments and you will get an A. He wants you to succeed."
"SUCH A NICE MAN! If you go to class and read the text, then you'll get an A. This class is actually something that you can use throughout your life, so I would definitely recommend taking it."
9. Justin J. Reed
Department: Art
Rating: 90%
Courses Taught: 
ARTF 134- Learn More
PHOTO 243- Learn More
PHOTO 491- Learn More
Student Reviews: 
"BEST PROFESSOR. He expects a lot from his students which is very helpful since it makes you push yourself. CONCEPT ABOVE ALL. Continuously work on all of your projects. He will appreciate if you speak up (and your mind) in crit. Professionalism is important with him. I 100% recommend him."
"Justin is an amazing Time Studio teacher!! Not only was his class informative but it was also fun. He goes out of his way to help students- I met him for technology demos and conferences outside of class several times. Half of assignments are readings and responses and the other half are video projects. You will need a portable hard-drive."
"Justin is THE BOMB. Extremely inspirational, pushes you to work hard, and overall a great time. I always looked forward to going to his classes. Participation is extremely important, so get out of your comfort zone and speak up in his class! Very insightful, as he has had a killer career in the photo world. Take Justins class, you won't regret it!"
10. Micol Hutchison
Department: Languages
Rating: 100%
Courses Taught: 
UNIV 499- Learn More
UNIV 101- Learn More
UNIV 112- Learn More
Student Reviews: 
"Micol is the best professor I've had thus far. Especially when you're a freshmen, she does her absolute best to make you feel comfortable in a classroom setting. There are a lot of assignments, but if you stay on top of them and pay attention in class you're bound to get an A. I gave maybe 60% of my effort to this class and got a 92. She's awesome!"
"Professor Hammack is very clear and she makes the class interesting. You know what the expectations are and she's always available to help. The class is very discussion based, and it's a lot more interesting if you talk. I definitely recommend her."
"Micol Hammack is BY FAR my favorite teacher I have ever had. She is more than willing to help with any assignment or paper! For each paper we had to write she spend the two weeks before pretty much outlining it for us. Take her class! You will not regret it!"
Notable Research Projects per Faculty at VCU
1. Research Project by Arun Sanyal
Faculty: Medicine
Sanyal's research focuses on cirrhosis and alcoholic- and nonalcoholic steatohepatitis (NASH). He has been named one of Virginia's Outstanding Scientists for 2018. In his work, Sanyal has developed national practice guidelines for several hepatalogical conditions such as NASH.
2.Research Project by William C. Broaddus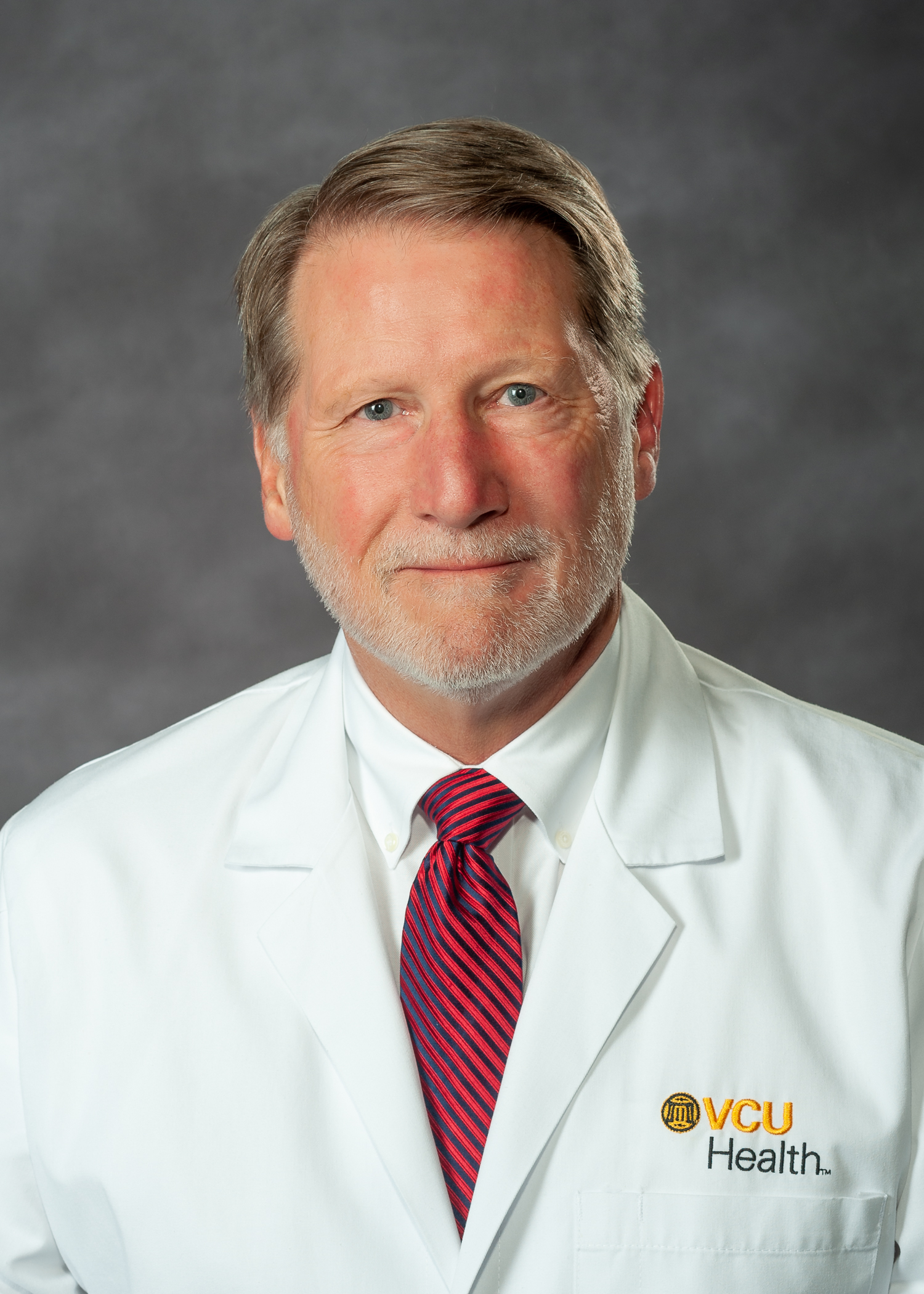 Faculty: Molecular Biology
Broaddus focuses on the molecular biology of brain tumors and which therapies best work in treating them. He also researches the biomechanics behind neurosurgery and the best methods to localize the tumors. He is also interested in expanding knowledge in skull base surgery.
3. Juan Lu
Faculty: Family Medicine and Population Health
Lu researches healthcare disparities and its effects on the population. One of her peak interests is the effect of traumatic brain injury in a patient's economical status. She also has expertise in large database management.
4. Barbara D. Boyan
Faculty: Engineering
Boyan focuses on cell and tissue engineering and specifically studies the steroid hormone signaling in regenerative medicine.  She also researches bone and cartilage biology and developing technologies that that will aid researches in understanding tissue regeneration. Boyan is also the co-founder of four biomedical companies.
5. Molly L. Bristol
Faculty: Oral and Craniofacial Molecular Biology
Bristol focuses on human papillomavirus type 16 and its effects on developing oral cancers. She researches how this viral infection leads to tumorigenesis within patients. Specifically, she observes the molecular level at which these processes occur as the DNA damaging agents break the double strands within the virus.
Meeting amazing professors can transform your educational career in so many ways. Some of the most passionate people you will meet on campus are the professors that have been through it all as students and professionals in their fields. Keeping this in mind will make your time at college even more unforgettable.