It is quite clear that your professors have a pretty big impact on your college career. That being said, it is important to try and get classes that are taught by some of the best professors out there.
[Also popular: How To Build Effective Student-Professor Relationships For Better Grades and Careers Guidance]
Here are 10 of the best professors at Ball State University that will ensure that you have a great classroom experience.
1. Kathleen Kreamelmeyer
Rating: 100%
Department: Education
Courses Taught:
EDEL 244 – Learn More
EDEL 600 – Learn More
Student Reviews
"Dr. K is hands down the best prof I have ever had. The most genuine, and caring professor Ball State probably has. There are not many like her out there so I highlyyyyyy recommend taking class with her."
"Dr. K is by far the best prof. I have had. She loves teaching and children and it really shows in her lectures. She loves when students participate in class and offer their own input. There is some reading, but not much. Theres not a lot of points though so you have to do well on everything."
"She was everything I heard and more. I would take her classes every semester if I could! VERY caring individual. BSU needs more profs like her."
2. James Stroud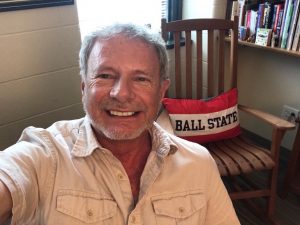 Rating: 100%
Department: Education
Courses Taught:
EDEL 101 – Learn More
EDEL 300 – Learn More
EDEL 244 – Learn More
Student Reviews
"Dr. Stroud is such an amazing professor. Definitely try to take his class, he is a great guy and you will love him!"
"Amazing professor! Dr. Stroud is so inspirational. He is truly passionate about what he does and he is so helpful. Classes are interesting and fun."
"I had the honor of having Dr. Stroud as my EDEL professor. His passion for teaching made me want to be a better teacher. If you are unsure of elementary education as your major, Dr. Stroud will show you the way."
3. Zach Posey
Rating: 100%
Department: Physical Education
Courses Taught
PFW 100 – Learn More
PFW 148 – Learn More
Student Reviews
"Posey is very excited about his work which makes the class more enjoyable. You can go at your own pace and he's more than available to help instruct on new lifts or help with tweaking programs. Posey is very funny and high energy. I'll actually miss his class."
"Posey is a great guy. He's helpful and wants to see you succeed. Not a bad looking guy either. Attendance is mandatory but you get 3 absences. A lot of running and weight lifting. But overall an easy A."
"Best professor ever. Super chill. Pushes you to do your best. Knows what he is doing and knows how to teach about different lifts/movements if you're not quite sure. Awesome guy."
4. Kate Elliot
Rating: 100%
Department: Journalism
Courses Taught
JOUR 101- Learn More
JOUR 104- Learn More
Student Reviews
"Kate was an enjoyable person to listen to because she was always telling stories. She really cares about her students. This course was basically an overview of different media-related careers. She also taught about the importance of critiquing your media, which is an important lesson for anyone. Honestly, I'm sad I don't have her anymore."
"I loved Kate Elliot. She is so sweet and cares so much about her students. She is very open and the majority of the class was based on discussions about various topics in journalism. Great stress reliever class. I would 10/10 recommend."
"This was an immersive learning project, so the rules are somewhat different than a regular course, but she is a great instructor. She cares about you as a person."
5. Monica Heller
Rating: 100%
Department: Educational Psychology
Courses Taught
EDPS 351 – Learn More
EDPS 603 – Learn More
EDPS 250 – Learn More
Student Reviews
"She's an absolutely brilliant teacher. She was a graduate student who taught for a semester to earn her doctorate and hopefully will get to remain at Ball State. If you get the opportunity to take her class, do so. She is incredible. Great speaker, very knowledgeable, interesting, and really cares about you as a student. I would recommend her."
"Amazing prof! Quizzes and tests are open book, but still read! (or at least skim before hand)! On paper assignment, her feedback was very helpful."
"Just make sure you buy them and read the book – daily participation prompts and tests are based on the chapters. Test and quizzes are timed, but are open book! One of my favorite professors – she's always there for questions or help if you need it and is well respected by all of her students. Can be a very easy class if you just attend and read!"
6. Jason Dunham
Rating: 96%
Department: Chemistry
Courses Taught
CHEM 100 – Learn More
CHEM 231 – Learn More
CHEM 101 – Learn More
Student Reviews
"There's nothing really to say other than Mr. Dunham is a great teacher. I understood everything he taught and I was truly engaged in the course material. I can say this truthfully and I'm not even a chemistry major. What a great semester!"
"Great professor who cares about each individual and tries to have a relationship with each student. Explains material well and makes it easy to understand. He is willing to help."
"He was a great teacher. He made learning chemistry so much easier! Easily the best professor I've ever had. I would be a chemistry major if he could instruct all my courses."
7. Kristin Ritchey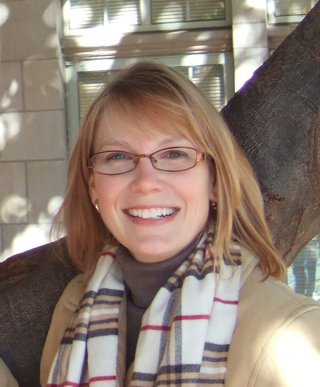 Rating: 91%
Department: Psychology
Courses Taught
PSYS 100 – Learn More
Student Reviews
"Available to meet outside of class to answer any questions. Does not have a specific attendance policy but it helps to be in class. Need the textbook for tests."
"Dr. Ritchey is an amazing professor! She is always in a great mood, tells funny stories, and takes the test questions right from her study guides. She makes sure you learn everything you need to. As long as you pay attention in class and do the study guides, there is no reason that you should not get an A!"
"She's the best teacher that I've ever had. She's so much better than other psych profs. She reserves the textbook in the library so you don't have to buy the textbook if you don't want to. All you have to do to get an A is show up in class (the online powerpoint is not very helpful)and do the study guides."
8. Dan Boylan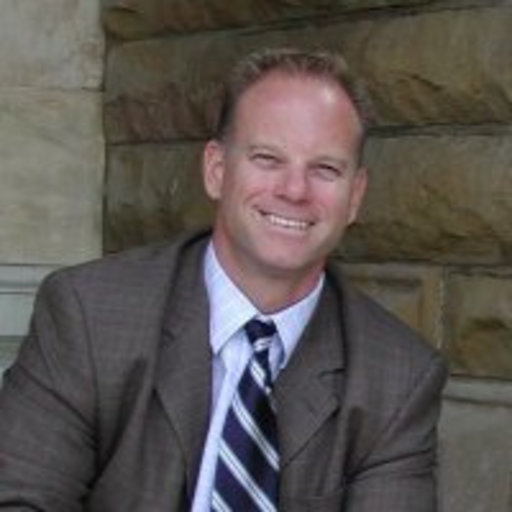 Rating: 89%
Department: Finance
Courses Taught
FIN 101 – Learn More
FIN 100 – Learn More
Student Reviews
"He is very passionate about helping his students not only succeed in his class but in life. He understands that a lot of students are busy and stressed about other classes, so he offers a lot of extra credit. If you get 900 points in the class, you don't have to take the final. I would recommend taking his class."
"Great class. I loved his casual style. I learned more this semester from him than all my other classes. Very real information. High impact."
"By far the best at Ball State. Other teachers show up late and read the PowerPoints. He cares about what you learn. He is flexible and when I had to miss class let me attend a different section. Tons of work but expectations are communicated well."
9. Carolyn Malone
Rating: 93%
Department: History
Courses Taught
HIST 150 – Learn More
HIST 476 – Learn More
Student Reviews
"She clearly loves history, she likes to make puns. If you come to class and take notes you will pass."
"I personally loved her lectures and she never failed to keep my attention. She is very sweet and caring. I would definitely recommend her because she is one of the best history instructors I've ever had."
"Dr. Malone is one of the best core curriculum profs I've had. She understand you probably would rather do something else, so she makes the class fun and pretty easy. Only grades tests and optional extra credit. Gives test questions on Fridays. I've never read the book and currently have B-B+ in the class. Super nice and willing to help you."
10. David Thomas
Rating: 95%
Department: Economics
Courses Taught
ECON 202 – Learn More
Student Reviews
"Dr. Thomas is a really nice guy. The homework is all pretty easy but the only thing that goes in the gradebook is the homework and two test grades. The lowest three homework grades are dropped and the midterm is only worth 20 points."
"Great Professor! Loves what he does and has interesting and engaging lectures. Word to the wise: when you are doing the online homework scroll down because sometimes there are more than one assignments due and you can easily overlook them and accidentally miss 1/2 the homework points (not that I did that or anything)."
"Great professor for ECON 202! Attendance is not mandatory, but you need to go to class if you want to pass. Dr. Thomas keeps it very interesting through telling stories of his real-life experience."
Notable Research Projects per Faculty at BSU
1. Research Project by Briana Lomax
Faculty of Architecture
Lomax works with a group of other faculty members to try and come up with alternative energy sources that are good for society and the environment. They also focus on how modern buildings can be made to be efficient and good for the environment.
2. Research Project by Mark Pyron
Faculty of Ecology
Pyron and his team work on discovering how people affect the watery ecosystems that inhabit the world. They work to uncover how we have affected the animals and plants that are within these water systems. Pyron devotes his time to traveling the world and analyzing famous waterways.
3. Research Project by Kevin Nolan
Faculty of Physics Nolan is devoted to studying and testing radar systems that can go through the Earth. He and his students are working on a machine that does just that. Nolan sees the machine as a way to continue his department's objectives of advancing science.
4. Research Project by Zhihai Li
Faculty of Chemistry Zhihai is a professor of chemistry that has also taken on the challenge of finding out how to convert light energy into electricity. He dedicates his time outside of the classroom to use his knowledge to find this solution out.
5. Research Project by Matt Moore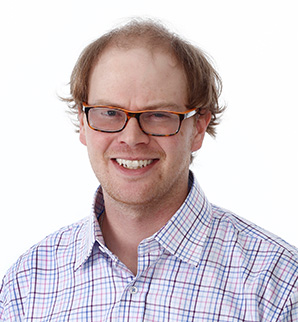 Faculty of Physical Education Moore spends his time researching the stigma that is within the athletic community surrounding mental health issues. He wants to give the world light that this is common and nothing to shame. With his research, the community can know how often these problems occur. The professors are the cornerstone of your education. It is important to get professors that want you to succeed in and out of the classroom. Above is a list of Ball State University professors that all want you to do well and have fun at college.
---
At OneClass, we strive to provide you with great tools to make the most of your college life.
Download your free ebook to learn about how to make use of office hours with professors, how to email them in the right manner and overall, build an effective relationship to boost your career.