Ever wonder who the best professors are at Elon? This list will cover the highest rated professors based on student reviews, combining teaching ability, workload, and enjoyment of the teacher themselves. You should be encouraged to take the classes these professors teach but know that their classes tend to fill up quickly. Here are the top 10 professors at Elon University rated by you, the people.
[Read on: How To Build Effective Student-Professor Relationships For Better Grades and Careers Guidance]
1) Kelly Furnas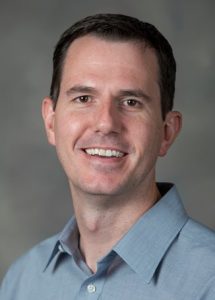 Rating: 100%
Department: Communications
Courses Taught by Kelly Furnas

COM 350 – Learn More
COM 450 – Learn More
Student Reviews of Kelly Furnas
"Professor Furnas is definitely one of the best professors at Elon. He is very respectful of students and accessible in and out of class. Not too many assignments and he cancels class to have individual meetings with students to go over writing before assignments are due. No tests either! I can't say enough good things about Kelly, would take again"
"Kelly Furnas is hands down, HANDS DOWN, the best professor at Elon. I would take every single one of my classes with him if I could."
"He's not so much a teacher as much as someone who shows us how to teach ourselves. He doesn't spoonfeed us anything, we even have to come up with our own assignments."
2) Gene Medler
Rating: 100%
Department: Performing Arts
Courses Taught by Gene Medler
DAN 100 – Learn More
DAN 205 – Learn More
DAN 214 – Learn More
Student Reviews of Gene Medler
"Gene is an incredible human, and he was born to teach. I am twice the tap dancer I was before I took his class. He gives individual feedback and will sharpen your technique."
"He is by far one of the best men I have even known. Cares so much for his students and the most tallented tap teacher in the nation."
"I love Gene and so will you!!"
3) Chris Harris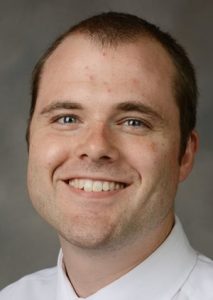 Rating: 96%
Department: Finance
Courses Taught by Chris Harris
FIN 413 – Learn More
FIN 419 – Learn More
FIN 498 – Learn More
Student Reviews of Chris Harris
"Chris Harris is probably one of the best professors that I have had at Elon. His lectures are applicable to real life. Although this class was extremely difficult, I am so glad that I took this class with him!"
"I loved this class. It was really hard, but I learned so much I decided to switch my major to finance. I would say that if you go to class you will learn to actually look at things different."
"Loved this class and this professor. Wish I could take more classes with him."
4) Jen Dabrowski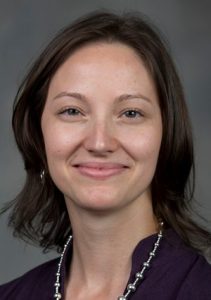 Rating: 96%
Department: Science
Courses Taught by Jen Dabrowski
CHM 112 – Learn More
CHM 131 – Learn More
CHM 499 – Learn More
Student Reviews of Jen Dabrowski
"She is the best teacher I have had at Elon. On the first exam I thought I failed but she gives so many points if you understand how to do the problem even if you get all the numbers wrong."
"She is the best teacher I have ever had. One of the only chem teachers that gives guided notes which helps so much."
"I had Dr. Jen for CHM 111 and CHM 112. She is amazing!!! 8am's are worth it when you know Dr. Jen is there to wake you up."
5) L.D. Russell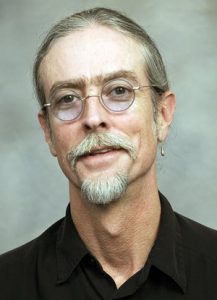 Rating: 94%
Department: Religious Studies
Courses Taught by L.D. Russell
COR 110 – Learn More
REL 110 – Learn More
Student Reviews of L.D. Russell
"LD is the best, and so is his class. You will think deeper than ever before and walk out of the room glad you came to class. LD cares so much about each of his students and their learning experience. He calls his lectures "conversations" because he wants to hear everyone's voice."
"LD is more of a life coach than a professor. I ended up with him by chance my first semester at Elon and continued to take more of his classes throughout college. He is so incredibly engaging."
"LD may be the best professor I have ever had. He cares about his students and lets them voice their opinions."
6) Sharon Eisner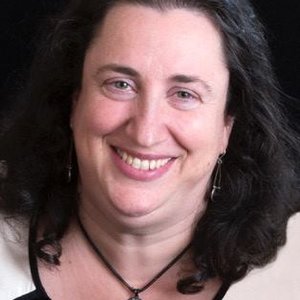 Rating: 92%
Department: Communications
Courses Taught by Sharon Eisner
IDS 115 – Learn More
Student Reviews of Sharon Eisner
"She is the best! She truly cares about the success of all of her students. You can tell that she is so passionate about helping others overcome their fear of public speaking. She tries to make you feel as comfortable as possible and always builds you up rather than tough critiques."
"She is one of the kindest and most passionate professors I've ever met. SO understanding – she'll give you an extension on a deadline if you need it and her consideration towards you in and out of the classroom really makes you want to do your best."
7 ) Tom Nelson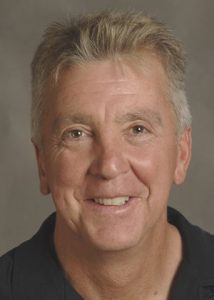 Rating: 90%
Department: Communications
Courses Taught by Tom Nelson
Com 100 – Learn More
COR 110 – Learn More
COE 310 – Learn More
Student Reviews of Tom Nelson
"Prof Nelson is great. It is a paper-based class, so there wasn't a ton of work outside of class. However, he grades vaguely and usually gives everyone a B. But, if you put in a lot of effort and show improvement he will give you a higher grade."
"Tom is a crazy guy no doubt. He likes to go off on tangents and talk about his life and make jokes during class."
"Favorite teacher ever! Such a great guy and really cares about his students. Will help you out with whatever you need; teaches as well as gives a lot of life lessons."
8) Damion Blake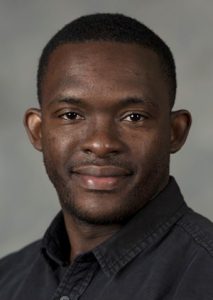 Rating: 90%
Department: Political Science
Courses Taught by Damion Blake
POL 161 – Learn More
IDS 222 – Learn More
Student Reviews of Damion Blake
"Dr. Blake is AWESOME! I loved taking IR with him. He doesn't tell you up front, but he's done a ton of awesome stuff outside of school has a lot of experience. Do the readings before class and talk and you'll be fine. Lectures very easy to follow and listen to"
"Damion Blake is one of the best professors I have ever had. I took his Contemporary Politics class and it is immediately obvious he has an incredible amount of knowledge and insight about the world and politics."
"One of the best professors I've ever had. Do the readings and participate and you will really have your perspective changed on the world."
9) David Bockino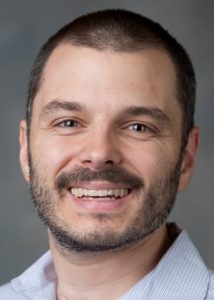 Rating: 84%
Department: Communications / Sport & Event Management
Courses Taught by David Bockino
COM 319 – Learn More
SPT 352 – Learn More
HNR 498 – Learn More
Student Reviews of David Bockino
"He is my favorite professor of all time. All of the lectures were extremely interesting and engaging, he finds ways to make the class enjoyable and creative. Be sure to do the readings for class but they're pretty enjoyable anyway. Very fair, very enjoyable, really nice guy."
"AWESOME professor. His lectures are clear and easy to understand, and you get the idea that he really knows what he's talking about. He was fun and friendly with all of the students but did a good job of keeping things professional. His grades were very fair. Not necessarily super easy, but fair."
"Professor Bockino is the best teacher I have ever had. He is such an interesting man, and he uses his professional knowledge (from working at ESPN) in the classroom, and comes up with creative and engaging assignments."
10) Laurin Kier
Rating: 84%
Department: Sociology
Courses Taught by Laurin Kier
COR 110 – Learn More
GBL 190 – Learn More
Student Reviews of Laurin Kier
"You can tell she really cares about her students and wants them all to participate. She doesn't care so much about grades and assignments as long as she can see you've put in effort into thinking deeply."
"I thought I was going to hate her class. She is very liberal and I initially thought there would be a lot of bias and disrespect as I'm very conservative. However, I never felt so respected and valued for my opinion in such a polarizing environment."
"Kier is a great teacher and as long as you show interest in the class, she will like you. Class discussions are great and make her happy."
It is worth noting that some professors on here have lower percentages but many more reviews. These professors have incredible reputations, and while some students may have had bad individual experiences, these professors all received a 4.2 (out of 5) or higher on ratemyprofessor.com, and you will enjoy them all!
Notable Research Projects per Faculty at Elon University
1 ) Research Project by Jeff Carpenter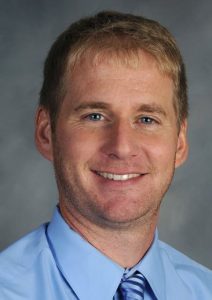 Faculty of Education: Connecting and Engaging with Students Through Group Me
This research done by Jeff Carpenter hones in on the advanced reliance students have on social media techniques to get ahead in school. With a brief description of what GroupMe actually is, Carpenter then goes into the possible educational uses a professor can utilize. Not only does he recommend this be used in the classroom, but also for internship communication from student to their respective professor. This research is unique and is the first of its kind!
2 ) Research Project by Karl Sienerth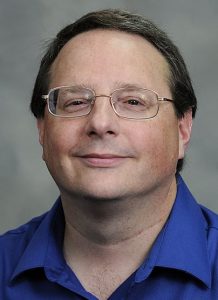 Faculty of Chemistry: Ruthenium Centered Organometallic Catalysts For Benzimida Synthesis
Elon has more notable chemistry based faculty research than many people are aware of. This research specifically dives into human catalysts and the ability of new carbene complexities to possibly have a new function. While Sienerth isn't the primary researcher, he was an integral part of this notable piece of work that could potentially change the chemistry field as it related to key human synthesis. The details can be seen by clicking on the link itself.
3 ) Research Project by Adam Aiken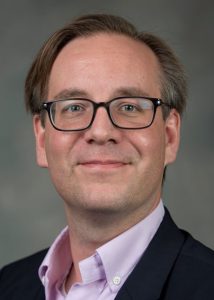 Faculty of Finance: Hedge Funds and Discretionary Liquidity Restrictions
Aiken has a lot of experience with hedge funds, and it shows in his research. This specific research focuses on the liquidity restrictions (DLRs) on investors sharing during the financial crisis. There is an in-depth analysis that shows why DLR funds do not reduce illiquid stock sales and how DLR families face difficulties, and often end up cutting fees. Aiken has published in more than 3 financial research journals and is known throughout the community.
4 ) Research Project by Haya Ajjan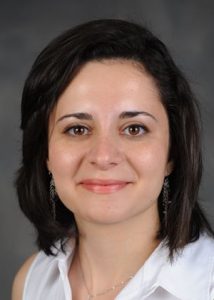 Faculty of Entrepreneurship: Social Media Use to Support Entrepreneurship in the Face of Disruption
This research dives into the international use of social media. Focusing in on Egypt, this research aims to see the practical use of social media for entrepreneurship in the midst of a country undergoing disruption. Contextually, this is compared with the U.S., as there is political hysteria in the States as well, and drawing comparisons almost always strengthen a point. In essence, what is social media's role in promoting entrepreneurship, specifically when there are institutional voids.
5 ) Research Project by Steven Bednar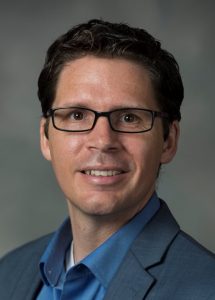 Faculty of Economics: Are Female Supervisors More Female-Friendly?
Published in the American economic review, Bednar examines if female supervisors are more favorable to their female counterparts/employees. The research strives to show that there is no link between a demographic such as gender, by specifically focussing on NCAA D1 programs (seeing if women head coaches are hired/retained for longer). The research tends to agree with Bednar's hypothesis, and there should be more research done on attributes of individuals rather than demographics to determine who benefits from others being in power.
---
At OneClass, we strive to provide you with great tools to make the most of your college life.
Download your free ebook to learn about how to make use of office hours with professors, how to email them in the right manner and overall, build an effective relationship to boost your career.