Looking for a GPA boost this semester? Want to take a load off from all your heavy classes at Duquesne? This list offers some great alternatives for those stressful classes that hurt your GPA!
No surprise that a Catholic university like Duquesne would offer a range of religious classes. This course, however, is known for being an easy class with great ratings. Examining the historical, literary, and theological parts of key Bible texts, this class also is interested in the contemporary application of these texts and their respective messages, therefore giving students with modern interests a plus too.

Interested in teaching students technical and advanced Internet functions, this class teaches students HTML and web page design resources to ensure their future success in other classes and business/professional endeavors. Mostly taken to fulfill Research and Info Skills, this class is known for its simplicity. With most of the quizzes being counted as extra credit, students are guaranteed that this will be a GPA booster.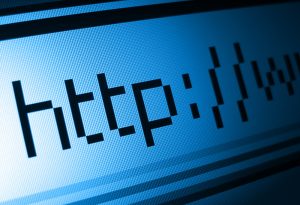 Designed to teach an understanding of basic musical elements, this class consists of lecture, as well as attending various musical performances. An easy A, and a quick way to meet the Arts elective, the class is basically graded off of 5-single page reviews and take-home midterm/final.

A lecture course designed to expose students to artistic expression, this course reminds students that as humans, we are never alone although it may sometimes feel that way. With tests that are known to be easy and professors that are passionate and interesting, this class is a must for many students looking for a GPA boost.

Known for having great professors, this class explores what it means to be a man, woman, or something else in today's world. Encompassing things from biology, culture, race, mythology, and psychology, this course gives students a wide perspective to examine gender by their day-to-day life.

Designed to provide students with an introduction to psychological research, this course addresses qualitative and quantitative approaches to research to give students a broad understanding of research methods. Teaching writing style, ethical issues, and credible source-spotting, this course is great for students looking for an easy way to get involved in research.

Designed to give students an overview of archaeology as a discipline, the course offers the opportunity to learn the aims, history, theories, and methods of the subject.  Specifically focusing on modern practice and ethical concerns, the course is a great intro for students interested in archaeology professionally or just personally.

Thinking about what the objects that surround our daily lives truly mean, this course critically examines both every day and abnormal objects that influence human life. Designating its students as "object detectives", this class lets students explore the meaning of the things in their lives and the things we, as a society, value as art, whatever that means.

Providing students with an introduction to corporate presentation skills, this class prepares students for real-world presentations and meetings as well as builds student confidence in public speaking.

Designed to give students a basic understanding of the conceptual, spiritual, and practical aspects to peace and justice throughout the world, this class examines global conflict, interpersonal relationships, and other social/societal issues. Treating peace and justice as byproducts of society and human interaction, this course offers students a unique opportunity to examine intangible concepts that affect people globally and daily.