Whether it's a late nighter or an early morning, coffee gives students the drive to get work done. Arizona State has no shortage of coffee shops, many within walking distance of campus. With the sheer numbers of options available to students, it is safe to say ASU students run on caffeine. For those looking to step away from the usual Starbucks cup, here a just a few of the awesome cups of joe.
1) Dutch Bros
Dutch Bros Coffee is a student favorite offering their infamous annihilator iced coffee drinks and flavored red bulls called, "rebels". With a location on Rural road directly adjacent to campus, the 24 hour coffee joint is within walking distance to thousands of students living in the area. Dutch Bros is also open 24 hours with a drive through to serve students up late studying. Warning: once you have tried a single Dutch Bros coffee, you may never return to Starbucks.
2) Cartel Coffee
Cartel Coffee is a hole in the wall joint which provides the perfect atmosphere for working on a laptop and studying for class. This coffee shop is only a few minutes off campus on University and serves very reasonably priced coffee and specialty drinks. The baristas here are always open to having a conversation and offer very friendly service. Cartel Coffee is a great alternative to the larger chain coffee stops in the area.
3) The Human Bean
The Human Bean coffee shop has much more going for it than simply a unique name. This place has amazing house coffee daily and much lower prices than other coffee competitors. The location is also excellent, a block away from Gateway apartments on University Drive many students drive by this spot on their daily commute to class. Apart from coffee, the Human Bean also blends up some amazing fruit smoothies and a full kid friendly menu. This is a great place for a morning breakfast and coffee stop.
4) Cupz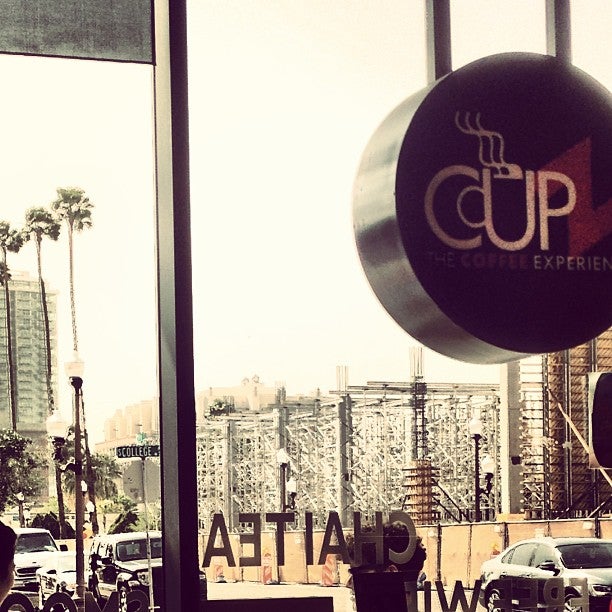 Cupz is geared towards student customers with it's low prices and on campus location. This place is perfect for students without a car who live on campus, especially the north end, as it is located at the base of Manzanita hall. Cupz also offers a variety of snacks and sandwiches for hungry customers. The tutoring center is right next door and plenty of seating and lounge areas surround the coffee shop creating a great environment for hanging out with friends or studying.
5) Bikini Beans
Nothing says ASU quite like a coffee shop staffed entirely by bikini wearing girls, who are mostly students themselves. This place is actually very cool, and serves great drinks! The drive through makes a quick stop by easy. Bikini Beans caters mostly to the downtown campus as it is located between Tempe main campus and downtown Phoenix. Many students commuting to downtown campus will pass right by it on their morning drive. If you are looking for a coffee shop mixed with beach vibes, Bikini Beans is just the place.
Coffee is a drink loved around the world, especially by ASU students. With so many great options for coffee around Tempe, it is no surprise that ASU students seem to run on caffeine. Many shops have their own quirks which make them unique, and add extra spice to their own house cup of joe. Each of these coffee shops is special in it's own way, so be sure to give them all a shot before deciding on a regular favorite!