Baylor University is home to one of the most beautiful college campuses in the U.S. From its sprawling green lawns with colorful flowerbeds to its plethora of fountains scattered along the way, the campus is one of Baylor's biggest boasts, and for good reason. Something else that adds to the wow factor though would be the historical and landmark buildings. There are a couple different buildings that are very important to know as a student, as they are either historical or history-making structures for this campus. The following is a list of these iconic buildings.
1.Waco Hall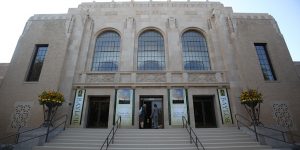 Waco Hall is where everything important happens. This is where the largest auditorium is on campus, so that explains part of that. Basically, chapel happens here, orientation happens here, a lot of stuff at Line Camp is held here, when important people come to speak to students they come here, and etc. Waco Hall has a lot of historic value because it has stood on campus for 88 years now and the famous, stirring "Immortal Message" speech was delivered here in 1931 by President Samuel Palmer Brooks.
2. Tidwell Bible Building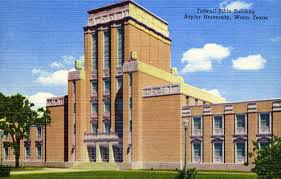 The Tidwell Bible Building is a memorial to professor Josiah Blake Tidwell, who taught the Scriptures for 36 years at Baylor. Students loved him so much they erected this building in his memory with the story of the Bible carved in its intricate limestone panels.
3. Old Main
Old Main is a monument to Baylor's early days in Waco, as it was erected 130 years ago originally as a female dormitory. It goes by many names, as Old Main includes Burleson Hall, Draper Academic Building, and Bennett Auditorium. But overall, this whole castle-like building is referred to most commonly and collectively as Old Main.
4. Armstrong Browning Library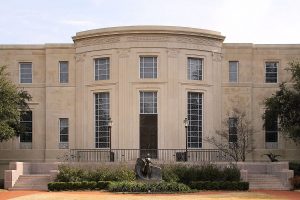 Armstrong Browning Library is a beautiful, Italian-Renaissance style building with towering stained-glass windows everywhere you turn. This building is so gorgeous it is actually a wedding venue with a few years long wait list. It was built in memory of Victorian poets Robert and Elizabeth Barrett Browning and houses the world's largest collection of their writings.
5. Foster School of Business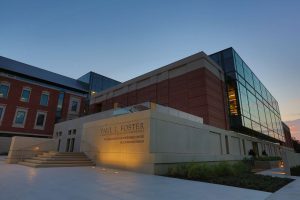 The Paul F. Foster Campus for Business and Innovation has not been a part of Baylor history for very long, as it is a new building, but it has made quite an impact already. It is home to the famous Hankamer School of Business. In addition, it is also useful for a lot of other purposes as well, and hosts many people during busy times and events similar to the multi-functional Waco Hall. Plus, with its sprawling atrium, multitude of windows, and modern architecture, this is a major standout on campus.
6. Baylor Science Building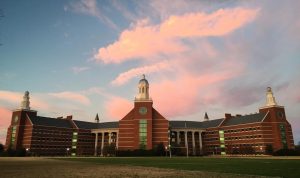 The BSB is another baby building on campus compared to the others on this list but it is definitely a history-making one. This three-story whopper is the biggest building on campus whose grand scale accurately represents the strength of the science education and research here. Its design is like none other, as it has a radial shape somewhat like the spokes of a wheel meant to bridge together all the departments in the science and medical sector of Baylor.
Overall, these buildings are all the types of landmarks that students use to give directions and refer to areas and places on campus. These are the ones you want to know for the sake of knowledge of campus hot spots and familiarity with Baylor's core identity.