When you first decide to move off campus, the thrill sets in. No more resident advisor, no more dining hall, and no more rules (at least monitored ones). However, once the reality of picking the right apartment complex sets in, things can get pretty stressful. Here is a list of some of the best off campus apartment options at East Carolina University.
Sunchase Apartments
Located approximately 7 minutes from campus (2.9 miles) Sunchase is a great option for students who want a nice and quiet place to live. The apartments have very spacious kitchens and living rooms that are ideal for cooking and entertaining. Each resident also has their own bathroom and bedroom. Sunchase also offers the option to have a "Split Apartment" where you do not have to share a wall with your roommate.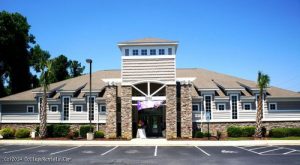 The Landing
Located approximately 8 minutes from campus (3.3 miles) The Landing is a very popular complex for students. The complex has three pools and a large gym, as well as study rooms in the main office. During the summer and spring months, there are commonly pool parties for students to attend. These apartments are also recent remodels that contain hardwood floors and stainless steel appliances.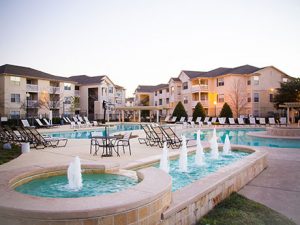 The Province
Located less than a mile from campus, The Province is a great choice for you if you do not have a car and need to walk to class. This complex also has large pools and a spacious gym for resident use. However, if this is an option for you, this complex does charge overages for utilities while many others do not have a cap per unit. This is a large factor to consider if your roommates are not energy efficient.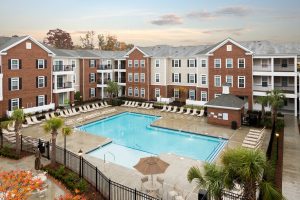 University Suites
Located approximately 6 minutes from campus (1.9 miles) University Suites is a townhome option for ECU students. Three bedroom options include rooms on the main floor with the kitchen, a room on the second floor with the living area, and a loft bedroom on the third floor. Each room has a private bath. University Suites also provides a large flat screen television for its residents. This is a good option if you are choosing to live with random roommates since each resident has their own floor!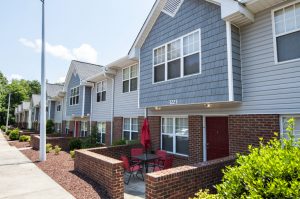 University Park
University Park is a new complex that is visible from campus. The complex is approximately a 5 minute walk to the heart of academic ECU. However, this complex only offers 2 bedroom units, so if you want to live with multiple people this may not be the best option for you. This complex is also close to the Tar River, so flooding is very common in that area of town.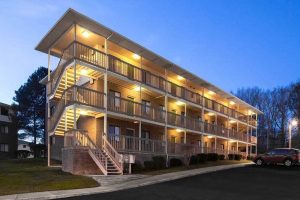 The Boundary
The Boundary is also relatively new, and is less than a five minute walk to campus. This complex has pools, fitness classes, dog parks, and dining locations for its residents. The facility is located in Uptown Greenville, so it is very close to nightlife. This is the most expensive complex in Greenville, and residents have to pay an additional cost for parking. If money is not an object and you want to walk to campus, this could be the best fit for you.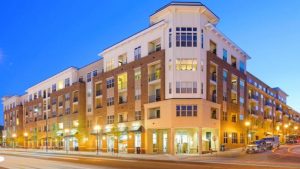 Overall, there are TONS of apartment complexes in Greenville, NC. It is really important to research the benefits of each one and what fits your needs. ECU does offer bus services from every off campus apartment, so do not let distance be a deciding factor. All complexes also offer tours, so go check it out before you sign!