Everyone wants to feel their best, especially during your college years. You're stressed enough as it is with school and work and other obligations, sometimes staying fit and healthy seems like more of a task than a fun adventure. There are tons of nonconventional ways to stay fit and active while having fun with your friends at Pitt, below are just a few ideas!
1.Go on walks
There are so many beautiful parks and places to walk around Oakland, use them! Schenley Park is just steps away from campus and offers beautiful scenery and all sorts of hikes from easy to challenging. Take your friends, throw on your sneakers, and get some fresh air while the trees are full and gorgeous! If that's not your thing, or the winter is too harsh for the forest walks, utilize the city sidewalks! Walk around Oakland, downtown, Shadyside, Southside…wherever! Just get out and move, it'll really pay off in the long run!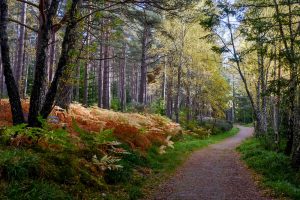 2. Make the trip to the grocery store
Eating out is delicious, easy, and incredibly convenient for all of Pitt's students, but eating out can really put a damper on your wallet and on your health. Make the trip, once a week, to your grocery store of choice and stock up on fruits, veggies, and healthy meals/snacks to keep yourself healthy and fulfilled AND to save your wallet during the week! Whether you're a Giant Eagle fanatic or a Whole Foods splurger, there are plenty of stores that can supply your yummy needs!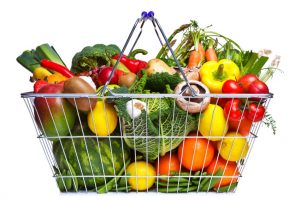 3. Utilize the gyms
There are TONS of gyms on Pitt's campus, there is certainly one that suits your needs and style of workout. Whether you're into busy places and big machines, and even bigger people, or you just want a quiet, relaxing place to meditate, there are plenty of spaces that suit your needs. If the Pete scares you, as it scares me, then try Bellefield or the Union! There are lots of gyms with ranging levels of machines and space, so don't let fear stop you from working out how you want!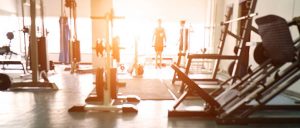 4. Use your friends
Your friends can be your greatest allies in your search for college fitness! Hold each other accountable for your workouts, make healthy, delicious meals together, and plan fun, exciting ways to stay fit that you can do together on the weekends! Make a plan, set a goal, and do it together! Take pictures along the way and make endless memories while staying healthy!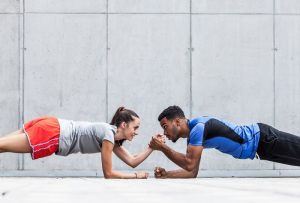 5. Use the Stress Free Zone
Whether you want to dabble in yoga or meditation, the Stress Free Zone is a great place to explore your inner needs and find a path to peace and a personalized way to destress and detox! The center is free and open to people of all levels of meditation and yoga so stop by, leave your personal limitations at the door, and commit yourself to unwinding a little!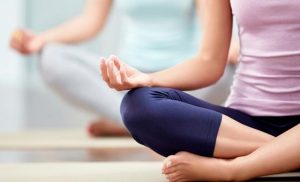 There you have it, 5 surefire ways to stay fit and active while on campus and avoid, or work off, that dreadful freshman fifteen! These are all things that you can do with your friends or your significant other so they serve a dual purpose! You can get healthy AND make some fun, awesome memories with the people you love.