Rodney the Ram is the beloved mascot of Virginia Commonwealth University. Students can usually find him on the sidelines of VCU Athletic events, specifically the men's basketball games. However, many VCU students do not know much about Rodney Ram's history and all that he offers the campus today. Listed below are five essential facts about Rodney Ram.
1. He has been around since 1963
Rodney the Ram has been the school mascot for VCU since before the school was even known as Virginia Commonwealth University. He was first introduced to replace the Green Devil, which was the former mascot of the Richmond Professional Institute (VCU's former name). He used to wear the colors of RPI, which were blue and grey, but Rodney switched to a version of the black and gold costume that VCU students know and love today in 1968 when RPI merged with the Medical College of Virginia.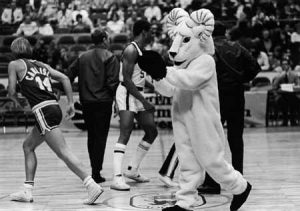 2. He has his own emoji set
In January of 2017, Ree Stickers partnered with VCU to produce 26 Rodney the Ram emoji stickers that could be included as a part of Ree's sticker keyboard. Some of the stickers show Rodney in his traditional stance, while others show him cheering for the team or holding signs with phrases like "Go, team, go!" Full access to the app, which gives you the use of all 26 stickers, only costs $1.99. However, there is a free version of the app that grants users access to six of the most basic sticker designs. The app originally only supported iOS platforms, but now has an Android development as well.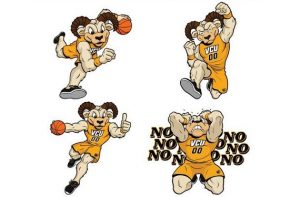 3. He is occasionally accompanied
Most students know Rodney Ram to be a lone-wolf of sorts. Few students are aware that Rodney Ram has actually been accompanied in the past at basketball games and other events. One of his companions was a version of Rodney the Ram called Air Rodney. However, the other companion was a different animal called Rhonda the Ewe.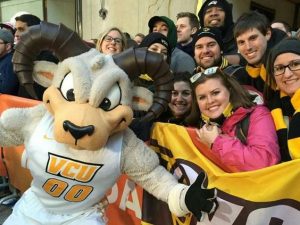 4. He can be requested for events
If you are interested in having Rodney Ram make a visit to an event that you are hosting, you can find a form to request his appearance on the VCU Athletics website. Rodney is available for times as short as half an hour to times as long as 2 hours, but each time interval comes at a different price. For an hour or less of time with Rodney, the fee is $50. For two hours with Rodney, the fee is $100. The application request does not guarantee that Rodney will be available for your event due to the number of prior engagements (basketball games, charity events, etc.) that he has to attend, but you will not be charged until after Rodney has confirmed his visit.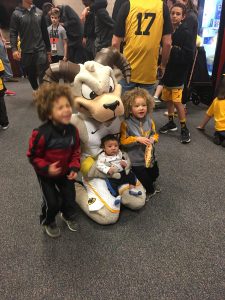 5. He is mildly famous
Rodney the Ram has a number of achievements to list on his resume. He was ranked as number 14 in BleacherReport.com's list of top 50 mascots in college basketball and attended the 2011 Celebrity Mascot Games in Orlando, Florida. In addition, Rodney has been featured on several news programs, such as NBC's The Today Show and CBS's The Early Show. Rodney is also the star of his own children's book, Rodney the Ram Teaches Teamwork, written by former VCU student Stephanie McNamara. Aside from his off-campus recognition, Rodney the Ram is extremely well-known and well-loved around the VCU campus.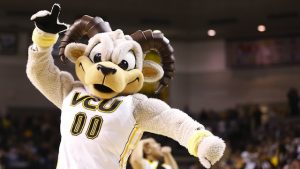 Rodney Ram has a long history of enriching not only the athletic environments of VCU, but the university as a whole as well. Yes, he is the university mascot. However, he is also just as much a part of VCU's culture and student population as much as the actual students are.