Let's face it: our families send us off to college with an entire hoard of snacks, health and hygiene products, and beauty products, which is great… until you run out of what you need within a few weeks of being on campus. Luckily, shopping for these items is fairly easy on the VCU campus, as there are many places within walking/biking distance that students can visit in order to purchase their "grocery" needs. Below is a guide to all of these stores, including their locations, hours, best products, or any other important information.
1. Kroger
Many students consider the Kroger at 901 N. Lombardy St. to be the best place near the Monroe Park Campus to get general food groceries and laundry items. They have a great selection (that of a regular grocery store) and some students like to pick out items from the deli/prepared food section. As for laundry products, Kroger has one of the largest assortment of merchandise around campus at decent prices. Students with cars will drive to do their shopping here, but it isn't more than a 15 minute walk from Monroe Park, so it is easily accessible by biking or walking. Kroger often sets up tents at VCU events to encourage students to download their app, where they can receive coupons and weekly ads.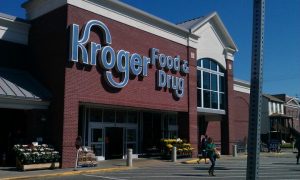 2. Student Health Center
The Student Health Center, located at 1300 W. Broad Street across from the Bowe Street Parking Deck, isn't just for making doctor's appointments. Their pharmacy, which is located within the clinic on the second floor, offers students heavily discounted medications. Students have access to prescriptions through doctors at the clinic, or can just stop in for simple things like over-the-counter cough syrup or Tylenol. The Student Health Center is open from 8am-5pm Monday-Friday, so make sure to stop in there for your pharmaceutical needs before the weekend begins.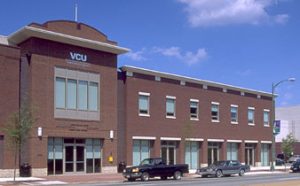 3. Walmart (On-Campus)
Almost all incoming VCU students assume that the Walmart on campus is a full-sized store, but don't be fooled! The Walmart at 912 W. Grace Street is only 4,100 square feet, and offers a limited selection of snacks and very basic kitchen/bathroom items. The location, which is fairly central to campus, makes it easy to walk to and a convenient for stop and go shopping and quick grabs. They have a fully-functioning pharmacy, so students with prescriptions that cannot be filled by the Student Health Pharmacy can get their medications from here.

4. POD Market
The POD Market is located in the VCU Student Commons and offers a small selection of non-perishable snacks and small meals. The very convenient, on-campus location is nice, but the best thing about the POD Market is that they accept Dining Dollars and RamBucks, so you can purchase items with your meal plan. This store isn't a great location for full grocery shopping, and they do not offer any health and beauty products, but students love visiting the POD Market after class to get a quick snack or a cold drink.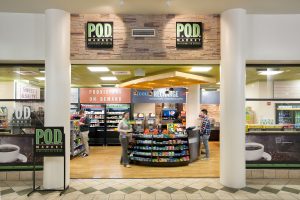 5. Harris Hall Convenience Store
The Harris Hall Convenience Store is fairly similar to the POD Market. It is located in the center of the first floor of Harris Hall and offers students and faculty easy access to quick snacks and bottled beverages. They also have sandwiches and small salads for swipes (the main VCU dining currency), which is convenient for students who are restricted to eating only off their dining plans. Students love to go to the Convenience Store in Harris Hall around the time they have classes; people especially love to visit it when they have short breaks between classes and don't have time for a full meal. The store is open Monday through Friday and opens as early as 7:30am to serve early-morning workers.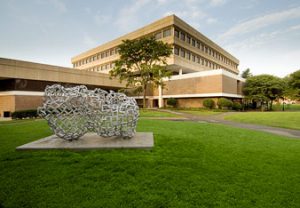 6. Rite-Aid
The Rite-Aid located at 520 W. Broad Street is close enough to the Monroe Park Campus for students to walk to it. Many students who wear makeup appreciate their selection of drug-store brand cosmetics at fair prices. Some students prefer the Rite-Aid pharmacy over the other pharmacies in the area because they offer a relatively full selection of both prescriptions and over-the-counter medications. They offer a small selection of snacks and non-perishable food items, as well as a few basic office items.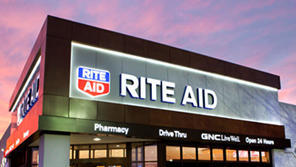 For many students, their time at college is the first time in their lives that they have to shop for their own grocery items. Some college campuses make this a difficult or inconvenient task, but the Monroe Park Campus at VCU has several options for students to shop for the products that they need. Whether you are looking for snacks or ingredients for a whole meal, prescriptions or over-the-counter medications, or cosmetics or other beauty products, you are sure to find what you need between the stores included on this guide.