Let's be real, everyone loves Oakland and the never-ending fun that is Pitt's campus, but sometimes you just need a break, an escape to anywhere that doesn't put french fries on absolutely everything. If you're lucky enough to have, or know someone that has, a car on campus than a road trip is the perfect weekend escape for college kids that is cheap, easy to plan, and incredibly memorable! Below are some super fun road trips that you can take from Pitt that will help you reset and unwind 🙂
1. Rival Sports Game
Let's be real, Pitt football hasn't been the greatest the last few years but the Panther Pitt always has fun and turns out to support the team! Pitt away games are even more fun than home games because the Pitt gets to show how proud they are of their team and their school AND you get to explore a new place! Whether it's the Penn State football game or a WVU basketball game, these away sporting events are a great reason to take a road trip with a few friends and support the school you love!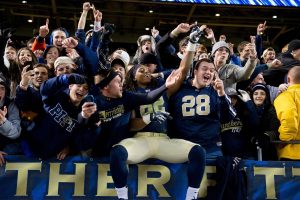 2. Niagra Falls
Just a 3 and a 1/2 hour drive, this iconic natural landmark is an awesome trip to take over a long weekend! With stunning views, fun boat rides, and even ziplining, Niagra Falls offers countless Instagram worthy moments and endless memories for friends. If you have your passports, you can cross into Canada and go out at night after seeing the Falls and explore the cute town that surrounds the Canadian side of the Falls!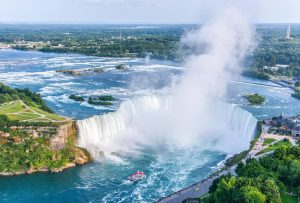 3. Philly
This drive is a little longer, at just under 5 hours, but if you can switch up the drivers halfway through it is totally do-able! Philly, the city of brotherly love, is a city that has something for everyone! Museums for your artsy friends, historic revolution sites for your nerdy friends, and an awesome nightlife scene for your wild friends 🙂 With a beautiful skyline and endless possibilities, Philly is a great getaway from Pittsburgh, especially if you still wanna be in a city.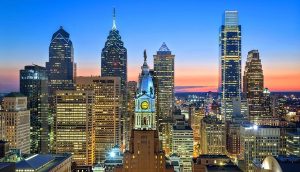 4. Cleveland
Similar to Philly, Cleveland will give you a big city feel without the long drive to the Big Apple! A much shorter drive, just 2 hours, Cleveland is a closer option for all the fun city activities: museums, sporting events, tours, food, and parties! You can see the Rock and Roll Hall of Fame or take a boat tour of the skyline, whatever you do will be fun and memorable for all your friends!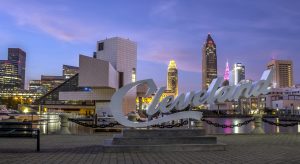 5. Gettysburg
If you're looking for a more historic trip, visiting Gettysburg is a great option! Just over 3 hours away, this monumental town is full of great history, nice people, and quaint, small-town shops and restaurants! There's something for everyone here and you can even take Segway tours of the battle site!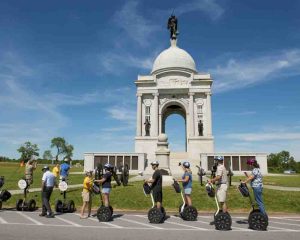 6. Lake Erie
Just under 2 hours away, Lake Erie is a beautiful spot for a natural getaway. The views alone from the shore are stunning, but you can swim, kayak, hike, and even rent a boat to go out onto the water! Surrounded by cute shops and yummy restaurants, this spot is perfect for a quiet, calm getaway for relaxing and resetting before going back into the city.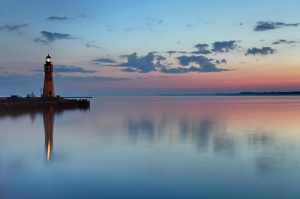 7. PA Grand Canyon
Another natural hotspot, the PA Grand Canyon is a beautiful, scenic wonder that provides numerous hikes and countless pictures! Just about 3 hours away, this is a beautiful drive to an even more beautiful spot and will give you and your friends the perfect space to relax and have fun!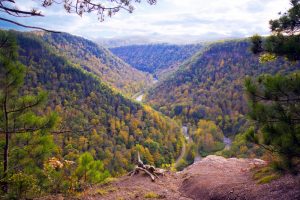 8. Washington DC
Just under 4 hours away, DC is a great spot for a super fun weekend away! There are endless things to do and see and there's truly something for everyone on your trip to love! From the monuments to the museums to the amazing food scene, DC will give you a huge reserve of fun memories and countless stories to tell for years to come!
9. Cedar Point
Only 3 hours away, Cedar Point is the perfect escape for your thrill seeking friends and your snakc loving buddies! Filled with awesoe rides, delicious food, and super funky picture opportunities, Cedar Point is a great road trip for reliving your child-self and soaking up some fun with your friends!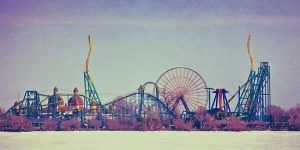 There ya have it, nine super fun, yet easy to achieve, road trips that will help you relax, unwind, and reset so that you are fresh and ready to return to Oakland! Any one of these trips will leave you with tons of memories with your friends that you'll cherish for years to come and you can get some pretty awesome souvenirs! Even if you don't have a car, some of these trips can be taken by bus for a pretty cheap cost so don't count out the trip just yet! Explore your options and enjoy!