It's lunchtime, and your morning class went on for far too long today. You're meeting friends at Market for lunch and all you want is a thick, juicy burger with a few pieces of freshly sliced cheese, sliced tomatoes, crisp lettuce, and a large handful of pickles. So there you are, swiping into Market, salivating over the image of the coming burger and what do you see? Small, thin, dehydrated patties of "beef" with a small square of unknown white cheese barely melted on top. The toppings are picked over and limp while the burgers and bus are almost completely cold. This sad food can in no way be considered a burger and is certainly not going to fulfill your intense craving for that thick slab of meat. Below, are a few tried and proven restaurants that are close by, inexpensive, and absolutely delicious for when you just need that perfect burger.
1.Stack'd
Located right down the street on Forbes, Stack'd is a hub for Pitt and CMU kids to gather, chat, eat delicious burgers, and watch various sports all at the same time. On some nights, they even have karaoke and trivia and every night of the week is a different deal past a certain hour! The burgers are custom and always perfect, with more options than you ever knew possible! The prices are cheap and the experience is really fun 🙂 Plus, their fried pickles are delicious and totally addictive!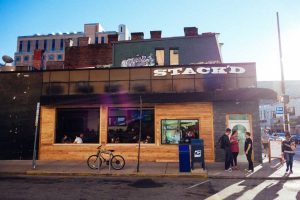 2. Burgatory
Similar to Stack'd, Burgatory is a make-your-own style restaurant where you can custom order any burger your heart desires. Burgatory is great if you want to adventure off campus, try an insane milkshake, or even eat a burger with your coffee at 9 am. The burgers are always great and the service is refreshing after the sad state of service in Pitt facilities. Located down in the North Shore and by the Waterfront, there are tons of ways to easily get to a delicious burger within minutes of campus.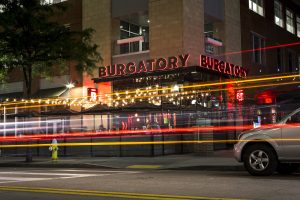 3. BRGR
BRGR is great if you're looking for a slightly more upscale burger joint where the options are a little more limited but the preset menu is creative and delicious. BRGR, located right by the Target in Shadyside, is always busy, filled with happy people enjoying their burgers and their nights. And, to make it even better, it's a short walk to Millie's Ice Cream Shop which, if you haven't tried it yet, is absolutely to die for.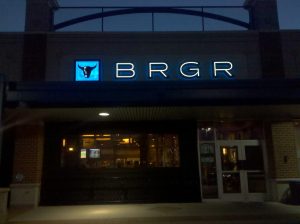 4. Burgh'ers
Located just a short bus ride away in Lawrenceville, this spot is young, hip, and upbeat with tons of make-your-own choices and yummy shakes. This spot is a great get away from the hustle and bustle of campus and is perfect for people watching, casual strolling, and fun boutique shopping. So grab a burger and enjoy this little-known, awesome part of town!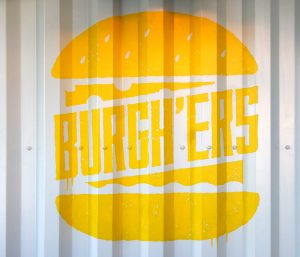 5. Five Guys
And finally, last but not least, everyone's favorite close, cheap, and always greasy burger…Five Guys is perfect for those afternoons where you can't imagine leaving campus or those nights where everything else is closed. Plus, the burgers are cheap, the fries are delicious, and they give you free peanuts! It's a win-win-win!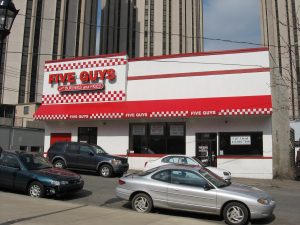 So there you have it, five new restaurant options for when you can't go another minute without your dream burger waiting on a plate in front of you and Pitt's facilities just aren't making the cut. These places will for sure deliver a satisfying meal along with excellent service and a fun experience, all for a low price (perfect for a college student)!