Although East Carolina University has many interesting electives, Theater 1000 is a great course. As a fine art credit, this course will give you lots of knowledge and give credit towards your degree. Also, this class is fun and not just sitting in a lecture all day!
1.You get to go see campus shows
As a requirement of the course, theater students go and see two shows on campus each semester. Shows can be musicals, dramatic plays, or classic works. They are all reasonably priced and very good! It is a great opportunity to watch fellow students showcase their talents.

2.You get to learn improvisation
During the course, students will actually get the chance to do a little acting themselves through improvisation activities. This has a great transfer value because it will teach you to think on your toes and act quickly. Even if you do not go in front of the class and act, it is very entertaining watching your classmates.

3.You get to read great plays
As a requirement of the course, students usually read two classic plays. Rather than a boring textbook, you get to read an actual story and can later watch the movie if you so choose. You also get to do a character analysis of one of the protagonists in your favorite play you read, which is a very unique assignment.

4.Lectures are dynamic and entertaining
Throughout lectures, students are on their feet and involved. Professors often ask questions and encourage their students to participate. During lectures, you also get to review the plays that you read and got to watch. This can make students feel like they get to apply their knowledge and actually use their skills.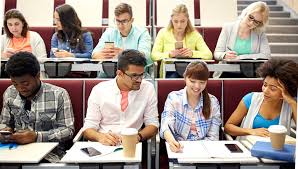 If you are interested in a course that will teach you something different and keep you entertained, Theater 1000 may be a great fit for you. Check out ECU's course catalog to learn more about the fine arts and other electives  offered on campus. There are tons of options to fulfill credits and have fun!