1. Not enough people ride their bikes around here!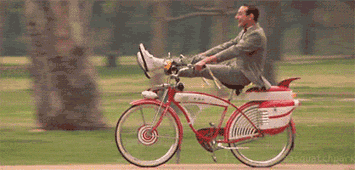 If you're an ASU student, you know bike traffic is not something to joke about. You're constantly looking behind you, and you have an "I almost got hit by a bicycle and died today" story nearly every day. Most bikers are nice, they slow down or wait for you to pass, but come across a biker in a hurry, and your life is in instant danger. Thank goodness for walk only zones! (Unless your classes start after 4 p.m)
2. "I love walking around campus in the beautiful summer weather!"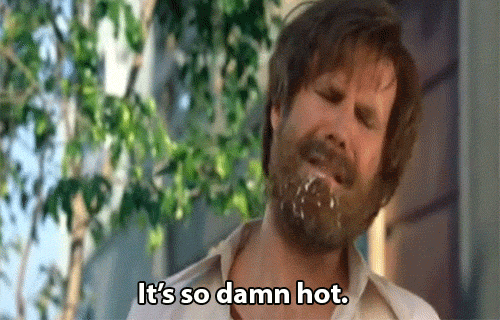 Don't you love walking across campus in 110 degree weather in mid-August and September? Don't you love look of dead grass and mirages on the street? The way you smell when you finally sit down in class and looking around to see everyone as red as a lobster? Ahh, summer.
3. "There's not enough food options."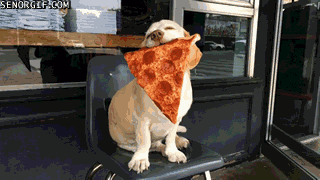 If you're trying to stay away from freshman 15 (or shed your freshman 15) LOOK AHEAD. On campus and around campus, there is food everywhere! Fast food, restaurants, ice cream stands and vending machines, if you get the munchies before or after class, you will definitely pass some form of food.
4. "This school has no school spirit!"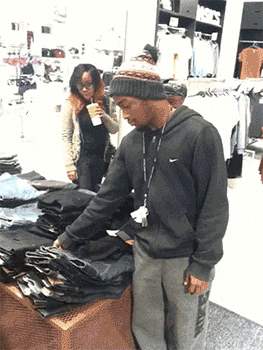 Sun Devils, you know; Sparky is everywhere! You have passed at least ten student stores around campus with Sparky slapped on to literally every product you could want (and sold for 2X the value), you have seen the guy in ASU basketball shorts, an ASU t-shirt and an ASU lanyard, and you have seen the copious amounts of ASU school spirit signs. Are you starting to hate Sparky a little bit? It's okay, you'll love it again soon.
5. "I wish Tempe campus was bigger."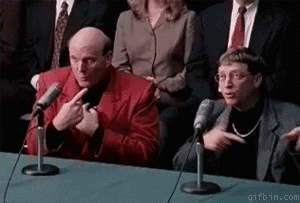 New freshman I'm sure can confirm: this campus is huge. You may have gotten lost multiple times going to the same classroom…somebody asked you (a senior) where the Bateman Physical Science building is and your answer was "uhh…that way?" You were wrong.
6. "These parking garages are so convenient!"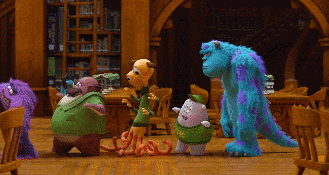 You would think that paying hundreds of dollars for a parking pass would get you much closer to campus; this is not the case.
7. "I hate syllabus day"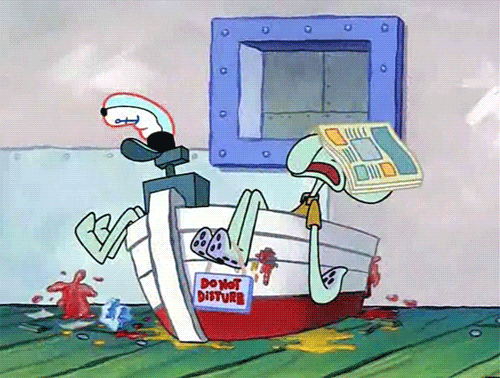 Syllabus day (or week) is a gift to all. The first day of lecture in Organic Chemistry could be completely terrifying, thankfully, your professor decides he needs to go over the cheating policy. You can sit freely on facebook that day, because your other four classes already went over this policy and quite frankly, you could teach syllabus day if they asked. The only groaner is when a professor says they will be "strict" about attendance…bummer.
8. "There's nothing to do around here"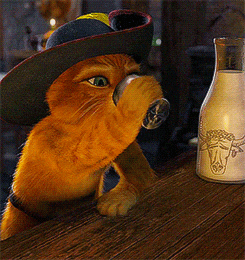 If you have ever been around any of the ASU campus, you know this phrase is non-existent, especially on the Tempe campus. Not only is there almost an ASU event per night, there are also plenty of stores, restaurants, clubs and bars around to keep any student entertained on nights where they aren't hitting the books.
Do you take great notes? Become a Note Taker ($11/hour) and get paid to go to class. Comment below if you know someone that takes great notes!

Posted by OneClass on Tuesday, August 4, 2015