1. "Learn by doing" is the punchline of all your jokes.

How many cups of jungle juice can you handle before puking? Learn by doing. Hooking up with someone from the same dorm as you (a.k.a, dormcest)? Learn by doing (wink).
2. You hate on UCSB, but still visit Isla Vista to party.
You throw tortillas at each other during the big Cal Poly vs UCSB game and insult each other on Yik Yak, but you bet you're going to Deltopia.
Source: http://www.gopoly.com/inside_athletics/blue-green
3. You see as many people walking around in cowboy boots and flannels as you do flip flops and surfer tees.
An agriculture school right next door to the beach? Makes for some unique fashion choices.
4. You've Instagrammed a Serenity Swing pic.

You and your friends pretended not to be all sweaty and dying of heat as you all posed with your sorority symbol. And you really, really miss that trampoline.
5. And you've taken at least one selfie with a goat.
Since we're such a hands-on school (cue "learn by doing" jokes), we often get chances to work with real animals, like goats, sheep, and horses.
Source: http://www.sanluisobispo.com/news/local/article78502912.html
6. You can never quite agree on where NorCal ends and SoCal begins.

You know you're the "Central Coast," but what the heck does that mean? Can you still say "hella?"
7. You go to more soccer matches than football games.
Our football team is Division 1 and great to watch, but soccer is ultimately where it's at. Probably because the annual UCSB game involves so many tortillas.
8. You often forget that you're only like, 10 minutes away from the beach.
If you have a car, you go as often as possible. If you don't have one, you make friends with cars because for some strange reason there's no bus route to the beach.
Source: https://www.tripadvisor.com/Tourism-g29124-Avila_Beach_San_Luis_Obispo_County_California-Vacations.html
9. And that you're only three hours away from LA and San Francisco.
If you have the means to take a road trip, there's a lot of sights to see. It's easy to forget that we're not that far away from some of the coolest cities in California.
10. All concerts immediately sell out, even if most people haven't listened to the artist since the eighth grade ('sup T-Pain).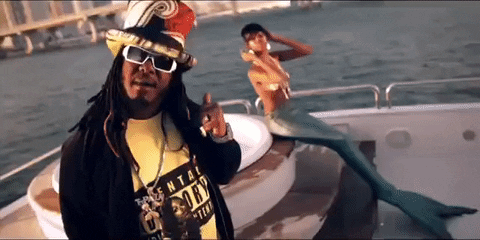 Let's be honest: The Chain Smokers concert and Spring Stampede were the highlights of your school year.
11. The St. Fratty's Day roof collapse of 2015 still makes you smile proudly.
Okay, so maybe it doesn't exactly make your parents proud. But seeing your school on international news for an epic party is well, pretty epic. Unless you were one of the unfortunate ones who had to do spring semester in crutches.
Source: http://mustangnews.net/st-frattys-day-investigation-continues-students-summoned-for-required-questioning/
12. You took your first shot at some WOW party on Hathaway Avenue.
Your WOW leaders tried to keep you till midnight, but you always came up with some excuse so you wouldn't miss the party scene. And by party scene I mean "walking around the neighborhoods for two hours trying to find an upperclassman who will give you drinks."
13. Bubblegum Alley kinda grosses you out actually.
When you first came to SLO, you proudly stuck your own piece on the wall and Instagrammed it. Now, you get grossed out by such pics. Source: http://www.thisiscolossal.com/tags/gum/
14. You still have a group chat with your WOW group.
Whether you made best friends with them or not, you'll always share a special bond with them.
15. You only go to High St. Deli at 4:20.
Because every sandwich is only $4.20 from 4:20 to 5 p.m. Yes, really.
16. You get sad when the hills start to lose their green color.
It's just so pretty!Source:
visitcalifornia.com/attraction/cal-poly
17. Thirsty Thursdays consist of Farmer's and swing dancing.
Every Thursday, all of downtown SLO turns into a giant farmers market, providing us students with a much-needed break from campus food.
18. You're used to getting emergency alerts about mountain lions on campus.
And emails about random sidewalks closing. And messages about "making smart decisions" any time there's a holiday.
19. Not being an outdoorsy person isn't an option.
Okay, so you don't have to like hiking. But there's so many beautiful hikes, bike trails, beaches, and mountains that it becomes pretty impossible not to get into the outdoorsy attitude.
20. You like to pretend Cal Poly Pomona doesn't exist.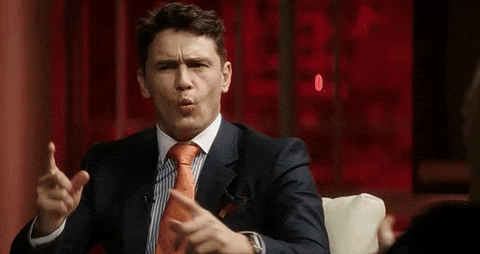 "I go to Cal Poly." "Which one?" "…"