It's that time of year again! The freshly-graduated high school seniors stock up their mom's mini-vans with all of their new clothes, sheets and comforters, wall decor, and all the ramen they could find and head off to the new adventurous land we call "college".
For the lucky few of you who get to call Northeastern University your new home for the next 4-5 years, here's a few tips to get the most out of your freshman year (and to not gain the freshman 15…or 50).
1. Learn to love (or at least politely interact with) your roommate.
Your freshman year roommate is your first official "friend". Whether you two picked each other out and agreed to be roommates, or if Northeastern decided you two would be a perfect fit, you better try to get along. You're both fresh meat on this scarily huge campus and you're going to want someone to help you figure out where your classes are or someone to sit with during dinner in the dining hall. And remember, you're going to be living in the same 15×15 brick wall cell for the next 8 months. So even if you aren't the bestest friends right away, learn to live peacefully with one another from the start. You'll find other friends real fast.
Speaking of friends…
2. Do as many Welcome Week activities as you can!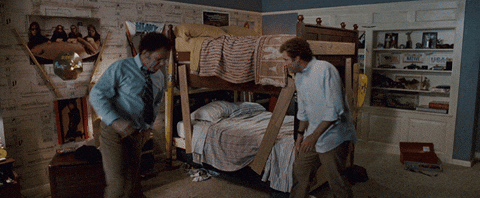 Welcome Week is a time where all of the other Northeastern freshman wander throughout campus, eagerly looking for friends. And let's face it, you want friends too. So don't be afraid to go to as many events that interest you as you can, even if you have to go alone! In most cases, people will see you alone and flock to you to start up a conversation. Embrace it! I made most of my friends freshman year (whom I am still friends with to this day) during the Welcome Week Trivia Night. I even went out on a limb and performed at the Welcome Week Open Mic Night, and made some great musician friends from it. Participate, before it's too late!
3. Stick to the 10-Meal-Plan and EAT OUT!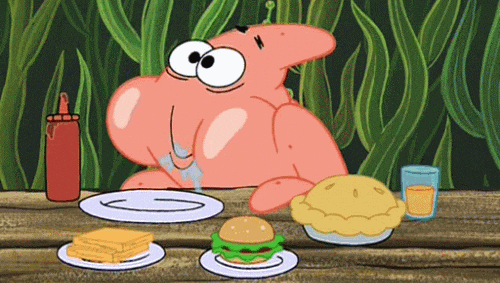 A lot of my friends freshman year had the 15-or-19-meal-plans and were either wasting meal swipes because they wound up not being able to use them all in one week, or weren't getting the wonderful flavors Boston's restaurants have to offer. Also, for the record, out of all of the dining halls, International Village is definitely the best. It has the most variety, the most healthy options, and even if you live by the Stetsons and it is a little bit of a walk, it's totally worth it. Trust me.
But yeah, eat out! There's so many good restaurants near campus that you just need to try. Go to Chicken Lou's, Amelia's Taqueria, Qdoba, Pavement, Lucy's, Rice Bowl, etc. Venture out a little further to Tasty Burger, El Pelon, Gyro City, and more. Find your favorites and try everything you can!
4. Do not take 8 ams!
I know what you're thinking: "I had to be at school around 7:30 am everyday in high school, so I can definitely deal with 8 am classes!" Well you're wrong. I thought that way and I had 8 ams EVERY SINGLE DAY OF THE WEEK my first semester at Northeastern. It was brutal. Granted, I finished classes everyday by noon, but when my friends were staying out late at night, I would either have to turn in early or be a zombie through my 8 am the next day. If you need to take one, then I pray for you, but don't try to be the eager morning beaver I was. It doesn't work out.
5. Try to go to your teachers' office hours and get to know them!
Your teachers will be your best source of reference when you decide to go to grad school, or apply to a job. Their letters of recommendation will be worthwhile later on, and it's always good to be buddy buddy with professors, especially when you need help in their classes or want career advice. Become close with the professors whom you admire and want to go into their field, as they will be the most useful networking tool in your future! Teacher's pets aren't a thing in college, so don't worry and knock on their doors a lot!
6. Venture out off campus and take the T!
So many of my friends now admit that they never took the T freshman year because they were afraid of getting lost, but it's really simple once you do it a few times. There's so many great destinations that are far by foot, but not by train! Visit Harvard, MIT, Quincy Market, Revere Beach, Newbury Street, the Charles River, and more. Go to the Museum of Science's College Night and make sure to look out for all the free events around town. The sooner you become familiar with the greater Boston area, the better.
NOTE: Get yourself a CharlieCard. Don't deal with the CharlieTicket. Literally, go up to any MBTA worker in a station and just ask for a CharlieCard. It'll be empty and you can add $$ to it at any machine, but it's so much cooler looking (and cheaper) than constantly buying CharlieTickets.
7. Go to all of the clubs!
Freshman year, I went to the Fall Fest where all of the clubs were out and you could sign up for whatever you want. I signed up for I think 30 clubs, and I only wound up going to 10 of them, and I'm now still in 4 of them. But still, I've learned I enjoy things I never would've signed up for if I wasn't looking for new things to try. Try out for an a cappella ensemble if you want! Don't get in? There's the NU Songwriting Club instead. Do you like video games? Give the NU Game Development Club a shot! There's something for everyone, and clubs are a great opportunity to make friends and even start networking!
8. Go to Rebecca's often and not during peak times!
Rebecca's is the hidden gem on campus and I missed out on it for most of freshman year because I was too afraid to ask anyone where it was. For the record, it's in the lower level of Churchill Hall, right by Snell Library. They're open weekdays from 7 am – 4 pm, and have the world's best sandwiches (my fav is the Tuscan Turkey, but you figure out your fav!). My suggestion is to go DURING class times. DO NOT GO TO REBECCA'S RIGHT AFTER A CLASS LET OUT. You will be stuck in line for the longest time, but if you wait even 15 minutes after class and then go, it'll be a much shorter wait.
9. Make use of the Marino Recreation Center!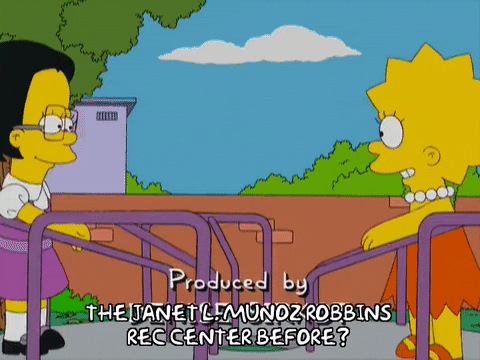 While you live in a dorm semi-close to the Marino Center, get your butt off of your bed and away from your computer and GO. TO. THE. GYM. You won't regret it. It'll help to keep the dreaded freshman 15 away, and will make you feel less guilty about all the nights you spend eating Ben and Jerry's with your roommate watching The Bachelor. The Marino Center is 3 stories, has an indoor track, a rock climbing wall, a weight room, basketball courts, fitness studios, and a TON of different exercise machines. Some people find it weird that on the first floor of the gym there are several restaurants with eating areas right below the people working out. I find it motivating. I will gladly go on the treadmill and run my ass off while staring down at the man eating a burrito and feeling powerful. Like "Heck yeah, I'm working my ass off while you're eating a savory slab of meat down there! Well guess what? I'm gonna get a burrito later too and I'm not going to feel bad about eating it, like I'm sure you are right now. So HAH!"
10. Have fun!
Whatever that means for you, have tons of fun! I know college is stressful and your classes may be harder than you expected, but when you walk across that stage in TD Garden and accept your diploma, it'll all be worth it. Make plenty of friends, because your friends will come and go as the years go on. Join as many clubs as you can handle. Run when you can, so you can eat whatever you'd like. Get at least 6-7 hours of sleep a night! You'll thank me later. Go out often but don't go too crazy. Call your parents – they miss you and you know it. These are the best years of your life, so let your new home of Northeastern University help you make the best of it.