1. Parking is your worst nightmare
Sometimes people get to school two hours early just to find parking close to their class. Where you park defines how efficient you are: If you get a spot in Woodward or Traditions at any time past 8:15 am, you have literally mastered the game of parking at FSU. If not, get ready to speed walk to class from Spirit Way or Pensacola.
2. You don't know when construction is going to end on campus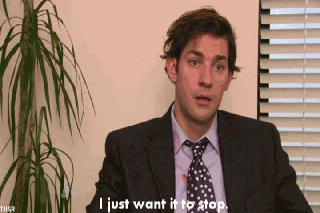 It seems that there's always construction going on around campus, whether you are part of the few that survived Kellum (#RIPKellum) or one of the future Noles that is going to live in the new dorms that pop up every so often, there is so much construction going on around campus that it seems that it will take forever to finish.
3. You've been dunked in Westcott on your birthday (and for any other occasion that you think it is fitting to do so)
Legend has it that you should be dunked into Westcott Fountain on your 21 st Birthday, but if you're like me, you dunk people and get dunked in the fountain for other celebrations. And let's be real, we all think that water isn't clean half the time but we've all gone in on various
occasions into the fountain.
4. You've walked up Mt. Diffenbaugh
Let's face it, we all walk at FSU, a lot, but nothing compares to the walk up Mt. Diffenbaugh towards the Westcott Fountain. Whether you're going to class, or waiting to get dunked at
Westcott, we can thank Mt. Diffenbaugh for aiding us in the workout of our calf muscles.
5. You've gone to The Strip
"Ahhhhh, The Strip!" Good Times! Let's face it, having a couple of bars right across the street from campus has its perks. Whether you've gone to celebrate some special occasion or you've
gone to one of the many events like White Trash Wednesday, The Strip will always find you new friends and great memories.
6. You have experienced the Nite Nole on a Friday or Saturday night
Need I say more? The Nite Nole on Friday and Saturday nights is such a life altering experience, from having people singing "Happy Birthday", to the random singalongs that the entire bus joins in on, to the wild and crazy characters you meet, you can't say that each individual experience on the Nite Nole has been the same.
7. … and you have the TransLoc Rider Bus App to track the buses around campus
We have so many bus routes and an impossible way of knowing exactly when the next bus is coming. TransLoc always has my back and most of us at FSU, ever since we were told to download this app at Orientation, this has made us more efficient and helps us get to class on
time (unless you're parking, if you are, #1 is even more true for you).
8. If you've eaten at Suwanee, you know Mrs. Killings
Mrs. Killings has literally brought my day up with a hug and her iconic "I LOVE YOU" that she tells everyone as they walk into Suwanee. Who doesn't have an amazing day when you come in
contact with Mrs. Killings?
9. You buy the coolest things at Market Wednesday
Whether you're buying "Straight Outta Tally" shirts or participating in the Hooligans movement by buying their dope clothes and accessories, or just enjoying the strolls from many Greek organizations, Market Wednesday has become a tradition for many Seminoles. I mean come
one, one can't have enough flyers from organizations we want to join but never end up joining anyways? Am I right?
10. "FOOTBALL SEASON!"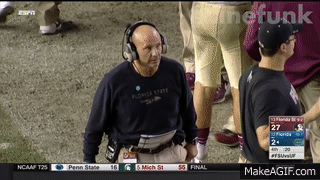 When it comes to football season, us Seminoles don't joke around. Whether we are in the stands cheering on the Florida State Seminoles or just cheering from our homes, the bar, or at tailgates; football season holds a very special place in our hearts. All good Seminoles also know when it is the start of a football game, Renegade come out with Osceola to offer one of the best college football traditions of all time. We also never forget #27-2 Many people call Tallahassee home, and that is certainly true for most Seminoles. FSU is such an amazing school, with so much happening on and off campus that there is something for everyone.
GO NOLES!