We hope that you have your WUCK FESTERN T-Shirt on before reading this article!
1. Mac has an amazing campus.
McMaster is a unique campus in that it not only looks beautiful in the summer, but also spectacular in the winter. Instead of some schools (eh em Western), which look grey and dreary during the winter months, McMaster shines with spirit and beauty. Our campus showcases beautiful ivy covered historical buildings, but also modern ones with state of the art technology. Our trees are even strung with lights during the Christmas season, and the beauty from snow makes walks to classes bearable even in the cold. Our Olympic sized salt-water pool and rock-climbing gym are just some features of this incredible school. I would name tons more but unfortunately this article cannot be 100 pages long.
2. Mustangs vs. Marauders
Ok let's be frank. Marauders are obviously better than mustangs for a variety of reasons. The name marauder simply signifies diversity. Our mascot is an ambiguous bird of prey; it could be an eagle, or a falcon, or raptor. A mustang is (literally) a wild horse. Mustangs are untamed, unpredictable, and crazy compared to the fierce, bold, and courageous marauders. Besides, just look at him. Who wouldn't love Mac the Mac Marauder? I mean, who could say no to those eyes?
3. Amazing Alumni
McMaster has given the world some incredible graduates. We have Martin Short (amazing comedian), John Sessions, Roberta Bondar and of course, the incredible Eugene Levy (see clip above). Mac alumni are spread across the world and are successful in a variety of fields. Anyone who has gone to McMaster is proud of it (I'm sure), and I know that I, as well as my classmates, will be once we've completed our incredible education here!
4. Hamilton vs. London
I believe that Hamilton is a city full of surprises and fun! London is all right, but it isn't home to more than 100 waterfalls and cascades. We are filled with incredible history including the Warplane museum, and Dundurn castle. Also, we're the closest thing you can get to a real live safari (African Lion Safari that is)! Okay, so London has breweries and parks and such, but let's be real here. Hamilton is incredible. With places to mini putt, go bowling, play board games and arcade games, Hamilton has a place for everyone.
5. Football team
Okay, McMaster actually has a better football team than Western (and in my opinion, better than every other school… I'm biased though lol). We won the Yates cup 6 times (once four years in a row), the Mitchell Bowl championships twice, the Vanier cup, and many other competitions. McMaster football players are dedicated to the sport and train extremely hard in all kinds of conditions. Not to mention that McMaster almost always wins against Western in football (and eh em, various other sports).
6. A place for everyone!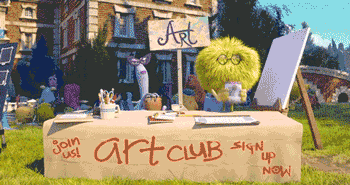 McMaster is a place where everyone has a place (that sounded extremely redundant). Ok seriously speaking, McMaster has over 250 clubs (Western only has 167) that support a variety of interests, hobbies, and cultures. Our campus eateries support vegans, vegetarians, gluten-free options, as well as halal. You also can't forget about our wellness centre and accessibility services, which make sure that all students can learn effectively and feel at home.
7. McMaster students prioritize studies.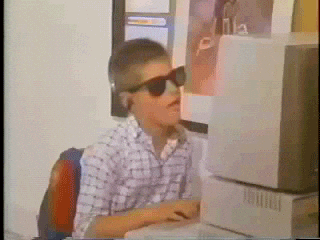 Our programs work students hard and are challenging, but this only prepares us for our careers as well as how to be a successful student. Our Health Sciences program is probably one of the hardest programs to get into in Canada (rumors say you need a 95+ average!), and our courses are not only fascinating but engaging. Just some for example: "Sex, Food, and Death", "The Big Questions", "Forensics", and "Personality". McMaster students know how to focus and prioritize their academics, but we also know how to let loose and have a good time.
8. Mac knows how to have a good time.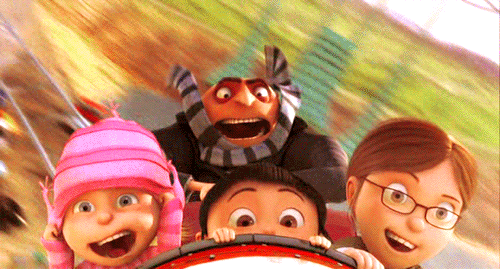 Speaking of parties and great times, McMaster has some of the most incredible events, not only during Welcome Week, but also throughout the entire school year. Our annual charity ball allows thousands of students to party in style with themes such as Great Gatsby and Yule (Harry Potter of course). At the end of the year McMaster also has an amazing event called Light Up the Night, where thousands of lights are strung around campus, and carnival rides, food, and games take over the streets. There is no better way to celebrate a year at the most amazing school ever!
9. Mac explodes with kindness.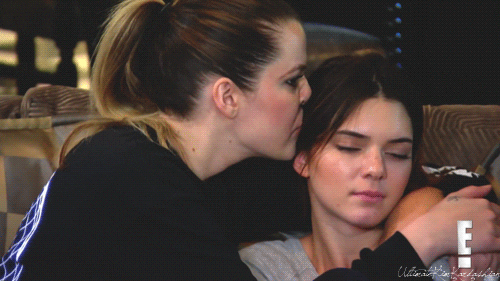 Anyone who has even visited the McMaster campus knows that its students and faculty literally explode with kindness. Our faculty reps make every open house an incredible event, and first years are literally cheered and sung out of their cars as they come to move-in day. Who wouldn't want 50 upper years singing especially for you? Can you get that same kind of warm enthusiasm from Western? I don't think so. Mac is a place where you can lean over in any class, say "hi my name is (insert name here)" and immediately make a new friend!! Hooray for friendship. J
10. Rankings say it all.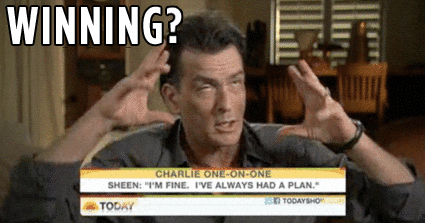 What's the most distinguished and important ranking corporation that exists in Canada? Maclean's of course! Let's talk about some ways McMaster is better than Western (because we can't just listen to my biased opinion right?). McMaster is ranked higher than Western in the Medical Doctorate program, total research dollars, and student awards. The Globe and Mail university report also ranked McMaster best in Canada in terms of teaching, learning, research opportunities, and overall campus atmosphere. If that doesn't scream incredible school, I honestly don't know what does!
Have you ever wondered what OneClass is?

Posted by OneClass on Tuesday, September 8, 2015